Why the White House Spotlighted Teenager Mohammad Sayed's Wheelchair Concept
Editor's Note: Abandoned in a hospital in Afghanistan at age 5, Mohammad Sayed, today living in Boston, has begun several successful businesses. Thirteen years later, he's met President Barack Obama to explain his inventions to help people who use wheelchairs. He says, "I want to inspire and encourage others to not focus on what they can't do but rather to focus on what they can do."  Wheel:Life's conversation with Sayed is below.
I was invited to the White House by President Barack Obama in the spring of 2015 and had an 8-minute conversation with him. Meeting with the President of the United States was light years away from being abandoned in at a hospital in Afghanistan and living there after the hospital closed and all the personnel had left.
The White House invited me to visit because of the inventions I had developed for my wheelchair. My inventions had been written up in a magazine, and the people at the magazine wanted me to go to the Capitol to present my inventions to President Obama at the 2015 Science Fair.
Mohammad's Hope and Faith Kept Him Going after Being Abandoned
I am from Afghanistan but now live in the Boston area. At the age of 5, I lost my mother, and then 11 days later, I lost complete use of my legs. I suffered a traumatic spinal cord injury during war time in my hometown that left me permanently paralyzed from the chest down. Although my father took me to the hospital, he never returned for me. I was literally on my own and paralyzed as a toddler.
For seven years, I lived at this hospital run by an Italian organization.
During this time, I attended a local school in a village surrounded by the beautiful mountains of the Panjshir Valley in Afghanistan. The generous Italians who ran the hospital gave me a power wheelchair, so I could travel back and forth to school on the rocky roads by myself. In 2007, the hospital – that was my only home – abruptly closed when I was 12. My hope and my faith kept me going and helped make me the person I am today – a person who never gives up, no matter what the circumstances may be.
Adoption Gave Mohammad a New Life in America
An American doctor, Dr. William, who once had been my doctor while I was in the hospital, heard about the hospital closing. He was no longer in Afghanistan, and he was worried about what would happen to me. He asked his friend, Maria Pia Sanchez, a nurse practitioner for Management Services for Health (MSH) who was headed to Afghanistan to work, to locate me.
One day on a hot Sunday afternoon, a hospital guard came to me and told me there was a blue-eyed American nurse looking for me. (Blue eyes are very uncommon in Afghanistan). We bonded the moment we met each other.
At that time, I didn't know she'd become my new mother.
After two years of getting to know each other and nine months of hard work, she was able to secure my humanitarian parole visa and brought me to the United States. Today, I celebrate my birthday as July 28 – the date I arrived in this country and the beginning of my new life, instead of my natural birthday of January 1.
Soon after I arrived in 2009 at age 14, a team of doctors and nurses straightened my curved spine and contracted legs that were frozen under me, due to lack of use and years without proper treatment and physical therapy. With my feet out from underneath me, and my legs hanging down like any other person sitting in a chair, I got my first pair of shoes.
I have a great life now. I have a mom whom I love, a beautiful pet bird that makes me laugh and most importantly a home where I feel safe, secure and well loved. I go to bed feeling peaceful and content. But there are some things in my past that I'll never be able to forget.
Mohammad on American Business and His Inventions
When I transferred to NuVu, my new school based in Cambridge Massachusetts, that's described as an Innovation Center for Young Minds, I learned that the school had a 3D printer. With the 3D printer, I designed and manufactured the first wheelchair tray holder I needed – the Universal Arm. I created the tray and tray holder, so that my tray holder would collapse and fit into the backpack on the back of my wheelchair. My first tray holder was made of wood and only would support 10 pounds. But now, I'm working with acrylic, which is much lighter, stronger and looks much better than my first tray holder.
We're learning about how this device can be adapted and modified to solve many problems for people in wheelchairs. The great thing about the Universal Arm is that it enables me to control everything from the front, a real advantage for people in wheelchairs.
Next I developed a tripod holder for my wheelchair to hold my camera steady and keep the camera's viewfinder close to my eye, so I could take pictures. Rolling a wheelchair and holding an umbrella also was a major problem for me. So, I modified my tray holder to hold a canopy over me in the rain or snow.
The latest invention I'm developing has a working prototype and is a foldable portable ramp that will allow people in wheelchairs to carry a ramp with them, unfold it and roll up 3-step stairs where no ramp is available. The user can take this portable ramp with him/her anywhere around the world. By folding up, it also will fit in a back pack on a wheelchair. I'm working on a frame too that will turn any manual wheelchair into a floating wheelchair to participate in water activities. This design is in the conceptual stage.
All Wheelchair Man products are designed to be lightweight, portable, easily stored and operated conveniently and independently by individuals who use wheelchairs. Also, these products will attach to any circular object or tube with an appropriate diameter like a bicycle or a baby stroller. The attachments will be sold in a variety of designs and sizes. In five or 10 years, when everyone will be able to buy a desktop 3D printer, we'll allow our customers to download and 3D print our designs and provide toolkits to 3D print their own designs.
Currently, I'm working with a research and development team that includes:
Qais Akbar Omar, the author of "A Fort of the Nine Towers: An Afghan Family Story" about life during the Civil War in Afghanistan;
David Estrada, the research and development coordinator for persons with disabilities at Spaulding Rehabilitation Hospital in Boston;
Jonathan Fleming, venture capitalist and professor at the Sloan School of Management at MIT in Boston;
Ann Jones, a journalist photographer and the author of 10 non-fiction books on historical/social/political structures that perpetuate social injustice;
Stephen Landrigan, former writer for the "Washington Post" and co-author of "Shakespeare in Kabul;"
Donald Lombardi, CEO and founder of Institute for Pediatric Innovations;
Oswald "Oz" Mondejar, senior vice president of Mission and Advocacy at Spaulding Rehabilitation Hospital;
David S. Resnick, the team leader of the Patent Group who works with startup companies as an attorney at Nixon Peabody; and
Maria Pia Sanchez, my mom and nurse practitioner.
We're developing a business plan to sell and manufacture the wheelchair adaptations I've invented as a part of my new company called Wheelchair Man.
I'm also working on three comic books – "Wheelchair-Man," "Wheelchair-Woman" and "Wheelchair-Kid." Everyone else has super heroes like the Agents of S.H.I.E.L.D., Captain America, Spiderman and Superman, just to name a few. I think young people who ride wheelchairs also need super heroes, and these three comic books will be based loosely on the lives of three super heroes in wheelchairs.
In my first comic book, "Wheelchair-Man," I want to introduce the first Afghani-American wheelchair user super hero. I want to explain, "If I can, you can." I'm writing the comic book with Stephen Landrigan. I named the comic book "Wheelchair-Man," because I think people who ride wheelchairs sometimes feel like they're invisible. People often don't understand how to approach us, talk to us or interact with us.
I want my super hero – Wheelchair-Man – to help people in wheelchairs to not only be more visible, but to become the type of person everyone wants to talk to and know what he or she can do. When I asked myself the question, "Why can't someone in a wheelchair be a super hero like Captain America and Iron Man?" I got this idea. I decided that if I didn't create a wheelchair super hero, who would?
I gave up my job this past summer at Cambridge Community Television where I'd worked for 5 years, to devote all my time to my new company named Wheelchair Man.
A Born Entrepreneur, Adapting Helped Mohammad Survive
When I arrived in America in 2009, at the elementary school I attended, I was the only person in a wheelchair. At high school and at my current engineering school at NuVu, I was again the only person in a wheelchair.
I've always viewed myself as an entrepreneur, because when I was 8 years old I started two businesses in Afghanistan to support myself – a photography business and a cell phone repair business. I was the only person in my village who could speak both Farsi and English.
While in the hospital in Afghanistan where I'd been abandoned, I taught myself to speak English by listening to BBC radio programs in both English and Farsi – my native tongue. While I was in the hospital and still a kid, someone gave me a camera, and a man from an Italian aid organization gave me a printer. I made enough money taking pictures and selling them to buy a better camera.
I learned that Afghani people, at least where I lived, loved to have pictures made of themselves and their families.
Because I had no overhead, I was able to shoot pictures and print them much cheaper than the professional photographers could. When my American mom found me, she gave me a nice Kodak camera that produced better quality pictures. I made pictures for personal identification cards, passports and any kind of pictures someone would buy.
While I was running my photography business, I learned that there was a big need for a cell phone repair business in Afghanistan. Because so many people were poor, they purchased cheap Chinese made cell phones to take pictures with, but the battery life on those phones was only good for about 2 days.
I learned that a Korean-made cell phone sold in Afghanistan was a more expensive but would hold a charge for 7 days. My customers brought me their Chinese made cell phones when their batteries went dead. I'd buy Korean made cell phone batteries, use Styrofoam to make the Korean battery fit into the Chinese cell phone, sell the phone back to the person who'd brought the Chinese phone in and earn enough money to pay for the battery, my labor and make a profit.
I learned from those early business experiences when still a child that all I had to do to make money was to find a problem and develop a way to solve that problem.
After Dr. William, who had taken care of me at the hospital, and I became good friends, he wanted me to teach him Farsi. I became his Farsi language instructor. When he left Afghanistan to return to America, he left me $500 – a lot of money in Afghanistan. I took that money and used it to start my phone business, buying Korean made phone batteries and adapting them to fit in the cheaper Chinese made cell phones.
When I arrived in the United States I was 12, and today I'm 18. I had heard that America was the land of opportunity, and that was what I found. I realized that the difference between me and my friends and family I'd left in Afghanistan was I was given the opportunity to get an education and learn how to make money in this country.
I think Americans may not realize that a tremendous number of Afghanis are very creative and smart, but they never have had the opportunities, due to war and politics, to fully develop their creativity and their entrepreneurship.
Mohammad's Goals for the Wheelchair Man Company
My goal for my company, Wheelchair Man, is to show people around the world what's possible for a person who has a disability to accomplish. I want to inspire and encourage others to not focus on what they can't do but rather to focus on what they can do.
One of my main concerns and one of the goals of my company will be to focus on people in wheelchairs in other countries and help them to become all they can be. Our company started this past summer of 2015. In tfall of 2015, I returned to school from 9:00 am to 3:00 pm. When I come home, I sit at my computer, because I'm taking some online courses to learn more about how to operate a business.
This year, I went to the Abilities Expo, because I didn't know very many people in wheelchairs. I wanted to let them know what I was trying to do and encourage them to work with our team to develop products and services that solve problems for people with disabilities. That was where I met Lisa Wells, the founder of Wheel:Life. Being featured in Wheel:Life has been a lot of fun!
About the Author: John E. Phillips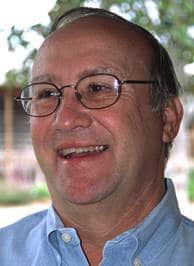 For the last 12 years, John E. Phillips of Vestavia, Alabama, has been a professional blogger for major companies, corporations and tourism associations throughout the nation. During his 24 years as Outdoor Editor for "The Birmingham Post-Herald" newspaper, he published more than 7,000 newspaper columns and sold more than 100,000 of his photos to newspapers, magazines and internet sites.
He also hosted a radio show that was syndicated at 27 radio stations; created, wrote and sold a syndicated newspaper column that ran in 38 newspapers for more than a decade; and wrote and sold more than 30 books. Learn more at www.johninthewild.com.