Wheel:Life Sponsors Get Out, Enjoy Life Contest with Sports 'N Spokes Magazine and LASCI
For the third consecutive year, SPORTS 'N SPOKES, the sports and recreation magazine of the Paralyzed Veterans of America (PVA), has teamed up with UroMed's nonprofit program Life After Spinal Cord Injury (LASCI) and the online community, Wheel:Life,  to encourage people with disabilities to "Get Out & Enjoy Life This Summer".  Beginning July 15th, the SPORTS 'N SPOKES, Wheel:Life and LASCI Facebook pages will feature a daily listing of accessible vacation spots, outdoors programs, and other events.
"When we first brainstormed this event three years ago, our goal was to encourage friends who use wheelchairs to get out of the house throughout the summer, and to help them explore new activities, inclusive events and accessible vacations.  Wheel:Life exists to improve life and lifestyles for everyone who uses a wheelchair, and we are thrilled to share the GOEL program with our community," Wheel:Life Director Lisa Wells says.
This year's GOEL theme centers on Extreme Sports, and the program will spotlight activities like wheelchair racing, accessible amusement parks, assistive scuba diving and other unique outings.
View the full program details at: http://pvamag.com/sns/article/5661/get_out_enjoy_life_2013
GOEL 2013 Extreme: How To Play
From July 15 to July 28, 2013, the S'NS, Wheel:Life and LASCI Facebook groups will share links to each of the featured accessible programs, places, and events, spotlighting one per day on each social media page.  Viewers can comment on the posts to be eligible to win daily prizes that include a sports backpack courtesy of Hollister Incorporated.
Participants also may submit photos of related family vacations and weekend outings to be considered for one of 4 Grand Prizes.  Winners from the related photo contest will receive the Get Out, Enjoy Life Prize Pack and the grand prizes listed below.
SUBMIT YOUR PHOTOS HERE.
Contest details and official rules viewable at: http://pvamag.com/sns/article/3692/photo_contest_rules
PLAY ALONG ON OUR FACEBOOK PAGES
Thank You To Our Sponsors
Event sponsors include Invacare Top End, At Home Medical, Hollister Incorporated, Maddak, Inc., AMS Vans and many other supporters that will be recognized throughout the program. Please take a minute to visit our sponsors. Their donations and support allow us to continue this exciting event every year.
Hollister Incorporated
Hollister Continence Care offers a customized service program for intermittent catheter users; The Secure Start® services program. Whether you're new to catheterizing or an experienced user just looking for options, the Secure Start services program has information on a full range of products, so you can find the best fit for you.  From the moment you enroll, the Secure Start services program puts you in charge of your life. This extensive program costs nothing and features the unrivaled service of our dedicated team, as well as ongoing support for all your intermittent catheterization needs.
Invacare Top End
Top End, just as the name implies, is all about performance. We are on top from our high performance rigid everyday chairs to our sports products for racing, basketball, tennis or hand cycling. http://www.topendwheelchair.com/
Morph Wheels/Maddak, Inc.
The folding wheel was originally conceptualized as a folding bicycle wheel by Duncan Fitzsimmons when he was a graduate student at the Royal College of Arts in London. After receiving public attention and calls from the wheelchair community telling him that this concept would be invaluable to wheelchair users, he redesigned it as a wheelchair wheel. Maddak further developed the wheel after careful consultation with the community, and are happy to introduce MORPH™ Wheels–the world's first ever foldable wheelchair wheel! http://morphwheels.com/
AMS Vans
AMS Vans, Inc., serving customers nationwide since 1999, is a premier online wheelchair van dealership dedicated to providing new, newly modified, and used wheelchair accessible transportation at the most affordable prices possible, with a low-price guarantee on all newly modified, AMS-brand wheelchair vans. The company sells, converts, and rents accessible transportation, and buys both used handicap vehicles, as well as qualified, used minivans for modification. http://www.amsvans.com/
At Home Medical
At Home Medical Products specializes in Urological Supplies, Adult Incontinence, Ostomy, Personal Care and Skin Care. We stock all types of Urological urinary catheters including Intermittent, Foley, Closed System, and External Condom Catheters from leading medical suppliers including Coloplast, Hollister, Cure, Bard, and Rochester Medical. Convenient and discrete home delivery of adult briefs and incontinence products.
About SPORTS 'N SPOKES magazine
SPORTS 'N SPOKES is a bimonthly publication produced by the Paralyzed Veterans of America. S'NS reports on competitive sports and recreation for wheelchair users. Since 1975, S'NS has been a leader in wheelchair sports coverage and currently goes to more than 50,000 subscribers in 43 countries worldwide. Our readers come from all walks of life, all having one thing in common: determination!  SPORTS 'N SPOKES is committed to providing a voice for the wheelchair sporting and recreation community.  For more information, visit http://www.sportsnspokes.com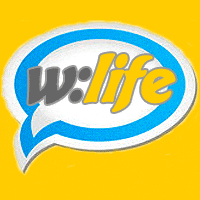 About Wheel:Life
Wheel:Life is a global initiative that assists people in addressing the many questions and challenges that come with using a wheelchair. Wheel:Life resources help people find quality health and medical resources, and related research and news, as well as networking within peer support groups and enjoying a full and active life as a wheelchair user.  Visit us at wheel-life.com.
About Life After Spinal Cord Injury
Bert Burns became quadriplegic as a result of an automobile accident during his youth. His desire to make a positive difference in the lives of people with disabilities led him to create a free motivational program for peer support and rehabilitation groups called Life After Spinal Cord Injury. LASCI is sponsored by UroMed, [http://www.uromed.com] one of the largest urological supply companies in the country.  Join more than 16,000 friends in our Facebook support community at: http://www.facebook.com/LASCIonline