Stephanie Thomas Styles Clothes for Wheelchair-Using Fashionistas
Editor's Note: Stephanie Thomas of Los Angeles, California, was third runner-up for Miss Kentucky 23 years ago with her platform of fashion for the wheelchair community. Today, Thomas is a disability fashion stylist and also styles clothing for celebrities, athletes and other professionals. She has degrees in business marketing, a master's degree in communications and a second master's degree in fashion journalism. She has worked in television and radio for more than a decade. In 2016, she's scheduled to start working on her Ph.D. to help occupational therapists meet the styling needs for women with disabilities. Also, Thomas teaches fashion and advertising at the Art Institute in California.
Like many people who are part of the disability community, I discovered there was a lack of clothing for people with disabilities. So, I began to develop a disability fashion styling system that included clothing that was accessible, smart and fashionable. Once I realized how limited the clothing market was for people with various body types and different needs, I began to study the industry and work with designers to come up with more functional, stylish and comfortable clothes for individuals, regardless of their body types.
In 2007, I went to Target looking for holiday gifts and stumbled upon an adorable London Fog type trench coat, complete with pockets and a belt. This adorable, fully functional coat was for a dog but was very detailed, good looking and attractive. In 2007, pets wearing clothes designed for them was very popular – even more so than now. When I saw that good-looking coat for a dog, I was really annoyed. Now, don't get me wrong. I love pets, and I have a pet.
I realized there were more fashionable clothes available for pets than there were for people with a seated body type.
I thought to myself, "If I had a child in a wheelchair, I could bring my pet into the store and buy a coat for my pet. But I couldn't bring my child into the store and get a coat designed for a person in a wheelchair." So, I returned to college to get a second master's degree in fashion journalism that started my career in this area.
I want to create visual images through fashion styling that empowers people with disabilities. I believe the only way we'll get more clothing options for people with seated body types is to change the perception of who that person in a wheelchair really is. Unfortunately, people in wheelchairs are often perceived to be "eternal children," someone who needs to be coddled, or someone who needs to be treated delicately. They're often not treated as a valuable, viable customer at a clothing store.
I understand disability on a personal level. I was born with missing digits on my right hand and on my feet and was defined my entire life as someone with non-severe disabilities. So, I know from my own life that buttoning shirts, opening clasps on jewelry and putting on shoes can be difficult when you're missing digits, or, when you have a body type that makes these tasks difficult to perform.
Cur8able Aims to Level the Fashion Field
Cur8able is the name of my blog and my company. Check it out at www.cur8able.com. It's pronounced "cure-eight-uh-bul" and is centers on curing fashion woes for people with disabilities by curating clothing and lifestyle products that are accessible, smart and stylish.
On the website, you'll see that I pull together brands of clothing that I love. When I'm going to put together a look-book, these are the brands I go to, and I've asked designers to offer discounts to people who come to my webpage to buy their clothing. If you click on brands, you'll see different types of clothing that I go to when I'm trying to pick clothing for people with disabilities. You'll also find discount lists.
Finding stylish clothing and assistive technology that allows a disabled person to express his or her individuality can be difficult.
You'll find resources on our website that include clothing designed for people with disabilities, as well as disability-friendly clothing, also known as universal clothing. As a cur8able.com reader, you get a discount on select brands! Here's a link to the discount page: www.cur8able.com/#!discount-list/cq8g.
I work primarily as a disability fashion stylist for actors, Paralympians and other people with a variety of disabilities.  I believe that people with seated disabilities are fashion customers. Creating fashions for people with disabilities means that people with disabilities are just like anyone else. They want to purchase quality clothes – high fashion clothes and comfortable clothes like other people do.
Some of the designers I recommend have decided to offer discounts as a vehicle to help more people wear their clothes and show that anyone who uses a wheelchair can be fashionable and have comfortable clothes like everyone else.
As I've been following the manufacturers who make clothes for people with different body types, now I'm seeing that a growing number manufacturers are becoming more aware of the growing market for clothing to fit various body types.
What Features to Consider for Clothing Designed for People with Seated Body Types
A very historic fashion move occurred this past spring in terms of delivering accessible clothing to the masses. Walmart.com started selling blue jeans for men with seated body types. These jeans were designed by ABL denim (http://abldenim.com) – company owner Stephanie Alves lives here in Los Angeles.
This is the first time in the history of our nation that a major discount store has carried clothing designed for people with mobility or dexterity concerns.
Walmart sold out their first order and made a second order. ABL jeans are higher in their backs, and the material is completely different and super soft. The material doesn't cause body sores. These jeans have no metal and fewer seams. The seams are reversed too, because those seams can cause body sores.
When you design clothes for people with seated body types, you have to be careful in choosing the material the clothing is made from, and you have to make sure the seams are placed so that they aren't as likely to cause body sores.
The length of the jeans needs to be longer, and the pockets on the jeans need to be repositioned. Also, if the person wears a catheter, you need to make sure there's a place in the jeans for the catheter to be maneuvered.
When you're designing clothes for women who have mobility challenges, you have to make some of the same types of considerations in the clothing. Women often wear skirts.
Many ladies who have some type of paralysis are often incapable of controlling their knees. In designing skirts for ladies, you often want to put something under the skirt that helps keep the knees together for modesty.
Also, you want to design clothes that draw the eyes up.Using a V-neck sweater or blouse makes the neck look longer, and also makes you look taller.
In warmer weather, if you're a lady who likes to show her shoulders, by having tops that reveal the shoulders, you move the person's eyes away from the assisted technology (the wheelchair) and bring positive attention to your face.
If you're a woman with long hair, like I am, pull your hair up. By pulling your hair up and wearing it on top of your head, your neck appears to look more elongated, which makes you look taller.
To create a waistline for a woman who's seated all the time, she needs to have great undergarments and shirts that have empire waists. Then when she's seated, she looks as though she has an elongated torso. When you're seated, you visually cut your body in half. That's why you want to elongate your torso as much as possible.
What's Up Next on the Accessible Fashion Runway
Great things are happening for individuals in the disabled community. People who have seated body types and use wheelchairs for mobility are now being featured in commercials, in movies and on television.  See this commercial for Back to School clothes from Target:
One of my clients just went to Broadway. Therefore, she will need to have to have more high fashion clothing to wear when she goes out, when she rolls down red carpets, and when she has interviews with the media and other events.
I'm seeing more fashion designers and clothing manufacturers realizing that there's a large and growing market for better, fashionable and functional clothing for different body types. The market for creating quality clothing for various body types is better than it ever has been.
Today, people who ride in wheelchairs are breaking down many old barriers. They're becoming more and more successful in many various occupations and are more conscious of finding and buying comfortable clothes with fashion flair and style.
October is National Disability Employment Awareness Month (NDEAM) (http://www.dol.gov/odep/topics/ndeam). Something I want to do in October is to meet and talk to people about how to dress in the work place. I've coined the phrase, "disability fashion styling" to address this topic.
Why Fashion Shows Need Models with Different Body Types
One of the fastest growing fields now for people of different body types is modeling, and the need is greater than ever before in the past. We're seeing more fashion shows featuring clothing for people with some type of disability. These fashion shows aren't limited just to the United States. I've seen fashion shows in India, England and Italy that were inclusive. More people around the world are talking about and creating clothing for people with disabilities than we've seen so far in the U.S.
I produced a fashion show called Cur8ble & Runway of Dreams Fashion Project for the 2015 Special Olympics World Summer Games that opened on July 25, 2015, on the UCLA campus, in my hometown of Los Angeles. I used some of the Special Olympic athletes and coaches as models in the fashion show. One-quarter million people were in attendance at the games, and we had the only fashion show at those games on July 26.
To get more information about the fashion show, and to see the clothing that I choose to style the stars, visit cur8able on Twitter and Facebook.
What Brands Are Creating Universal Clothing
On my website, you'll find a brand name list of some of this clothing created especially for you. Click on the names of the brands below to learn more.
I want the companies I work with to:
acknowledge that people with disabilities are viable fashion customers, you can't design for someone you don't acknowledge.
listen actively to fashion customers with disabilities, to hear what they have to say about their fashion needs.
serve by meeting the dressing needs of fashion customers with disabilities, not pitying them, not patronizing them, but serving them and giving the same attention to detail used when designing, marketing, branding, and retailing mainstream fashion lines to design, market, brand and retail fashion lines for fashion customers with disabilities.
About the Author: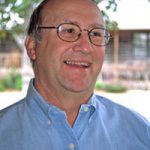 John E. Phillips For the last 12 years, John E. Phillips of Vestavia, Alabama, has been a professional blogger for major companies, corporations and tourism associations throughout the nation. During his 24 years as Outdoor Editor for "The Birmingham Post-Herald" newspaper, he published more than 7,000 newspaper columns and sold more than 100,000 of his photos to newspapers, magazines and internet sites. He also hosted a radio show that was syndicated at 27 radio stations; created, wrote and sold a syndicated newspaper column that ran in 38 newspapers for more than a decade; and wrote and sold more than 30 books. Learn more at www.johninthewild.com.