Editor's Note: Connie Cardenas grew up running, and even into early adulthood, her life revolved around the sport. In her early 20s, she set out to qualify for the Boston Marathon but soon after started experiencing hip pain. Assuming her injury stemmed from overtraining, she cut back her running schedule drastically, but the pain remained. A visit with her doctor revealed the devastating news; she would need an emergency operation for a herniated disc, and her running days were over. After taking some time to come to terms with losing the ability to pursue her passion, she decided it was time to find a new activity.
Discovering Adaptive Sports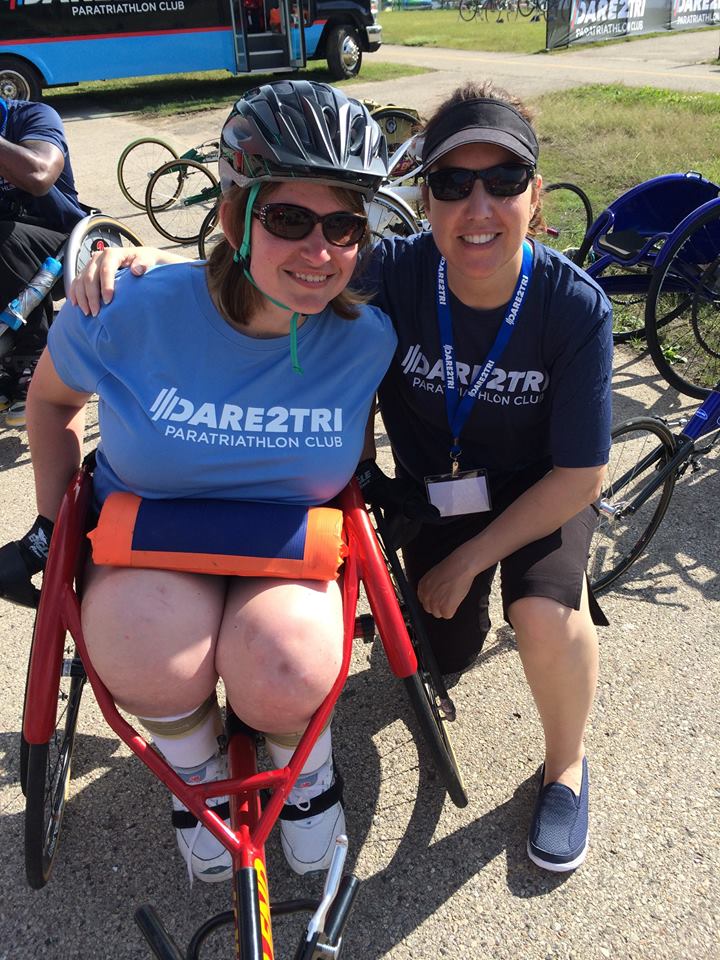 Before having surgery, I worked for a pharmaceutical company, and we were helping with Chicago's campaign to get the Paralympic bid in 2016. I ending up volunteering at Abilities Expo, and I went in knowing nothing about adaptive sports. It was an eye-opener for me.
I discovered this whole new world I hadn't known anything about.
That weekend, I met a well-known figure in the Chicago adaptive sports world. He encouraged me to get involved, and I kept the idea in the back of my mind for a while.
Post-surgery, when I finally regained my independence and was able to get back to work, I decided to look up a local adaptive sports organization. They just happened to have an event coming up, so I volunteered for it. Talk about having your life just smack you right in the chest! Here I was feeling sorry for myself because I couldn't run anymore, yet I'm seeing these kids with multiple amputations or born limb different compete and having a great time. It really put life in perspective for me. I got into my car after the event, and I cried all the way home. It changed my outlook on life, and I wanted to do more. Ten years later, I'm still involved with adaptive sports.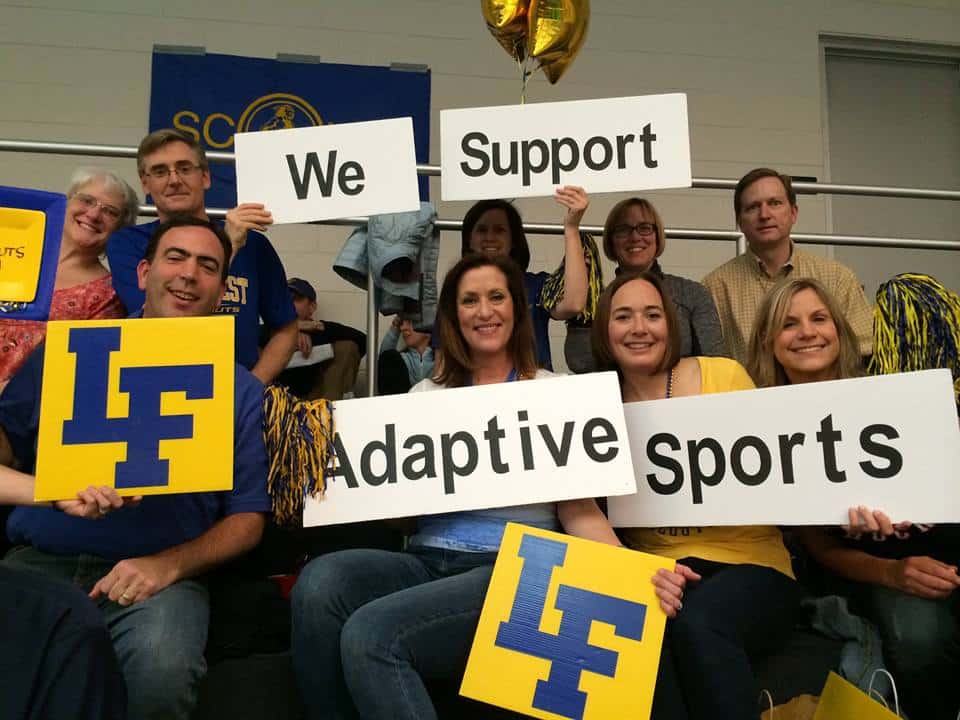 Empty Stands
In 2015, I decided to start a campaign called Support Adaptive Sports. As I began volunteering and going to events, I noticed we weren't getting many spectators. Top athletes were flying in from all over the world for these international competitions, yet there was literally nobody in the stands watching. It blew my mind.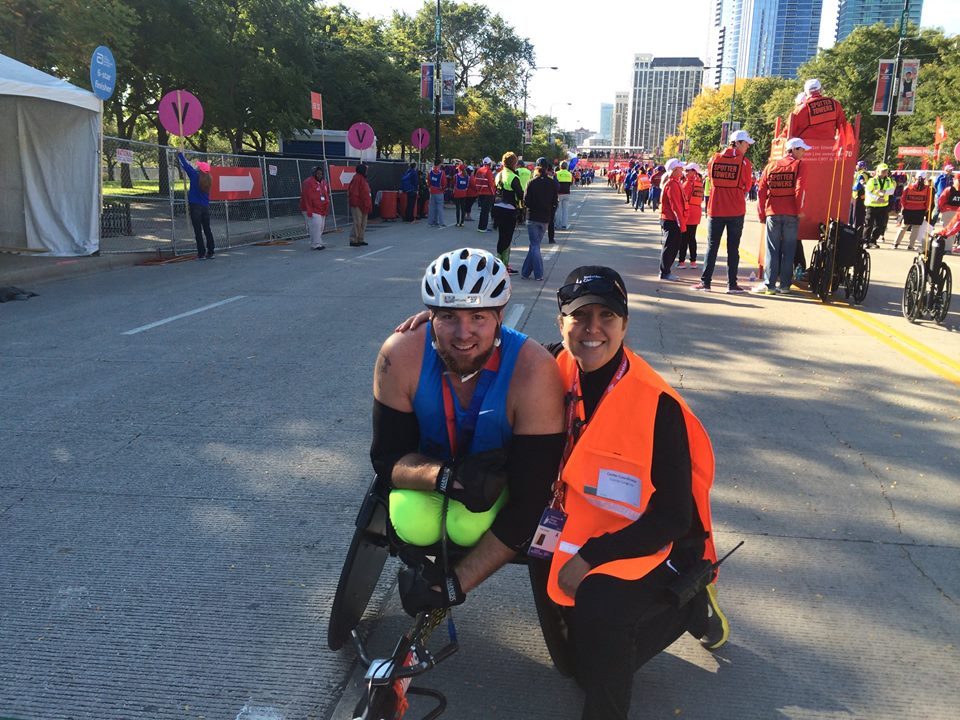 Growing up in Kansas, high school sports were huge. We showed up early to find a seat, we had cheerleaders, the band played, and the crowd stomped on the bleachers. When I realized no one was showing up for these adaptive competitions, I thought we needed to change that.
We have to find a way to get communities involved and aware of these events.
I remember a time when my sled hockey athletes arrived at an arena for a game, and the school's hockey team had just finished playing. There were a handful of moms lingering behind sitting on the bench talking. As we walked in, one of my athletes looked at me and said, "Wow! I wish we had that many fans for our games." That touched me, so I organized a flash mob for a scrimmage we were scheduled to play for a fundraising event.
We were holding the game at a local university, and we reached out to the students and all the hockey teams in the area to try to get them to participate. As we were on the ice warming up, all of the sudden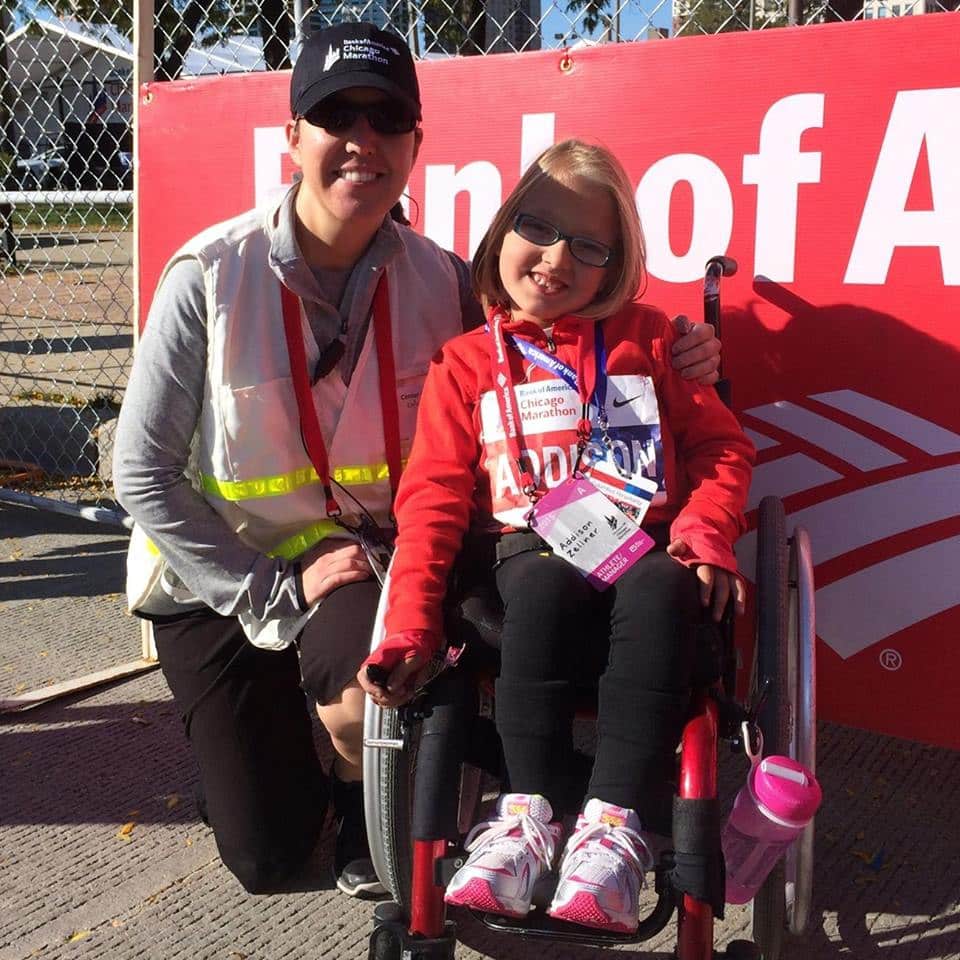 people started filling the stands, and they just kept coming.
The kids had never played in front of a crowd before, and that day, they got to experience students cheering for them.
They were amazed. We had just gotten back from winning the national sled hockey championship a few weeks before, so the local newspaper was there to do a story. When the article was published, one of our athletes was quoted saying that playing that night in front of all those fans was better than winning nationals. That was a big eye-opener. You can be the best and win the championship with nobody in the stands, or you can come and scrimmage with the whole house full of fans, and that's more important to them than winning.
Raising Awareness About Adaptive Sports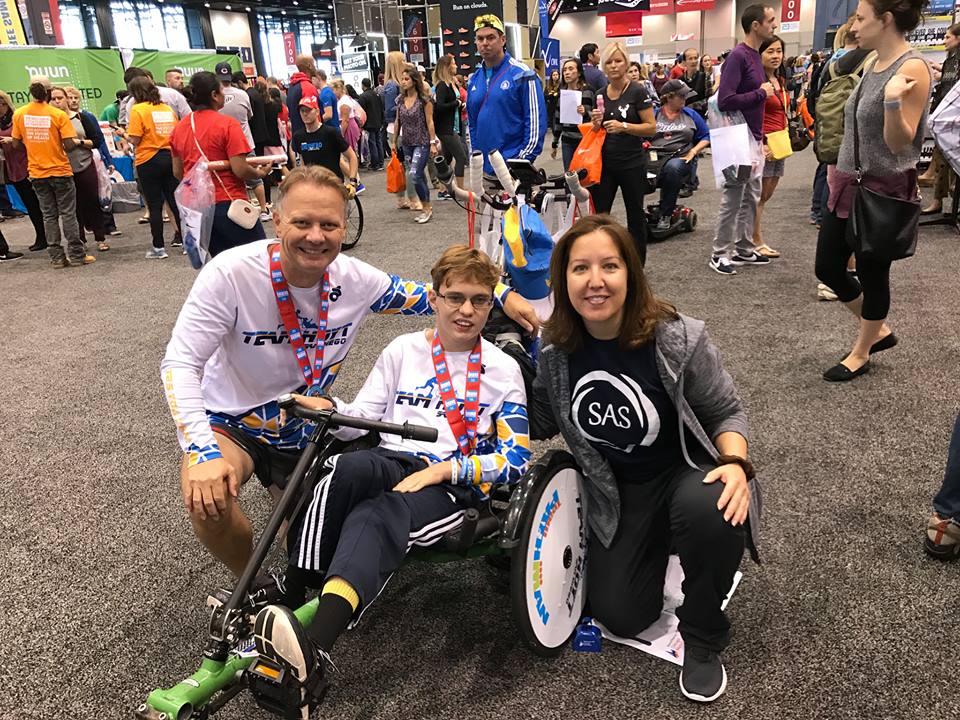 In 2015, I volunteered for the Parapan American Games in Toronto. There were some local volunteers who had also helped out with the Pan Am Games just prior, and when the Parapan Am Games started, they were shocked that nobody was in the stands because they had seen several sold-out events at the Pan Am Games. They expressed that these were the athletes people should be coming to watch. These were the cancer survivors and the ones whose parents were told they should terminate the pregnancy because their child would never walk or talk.
They were competing at an Olympic level, and nobody was in the stands watching.
A few weeks later, I went to watch some friends compete in the Chicago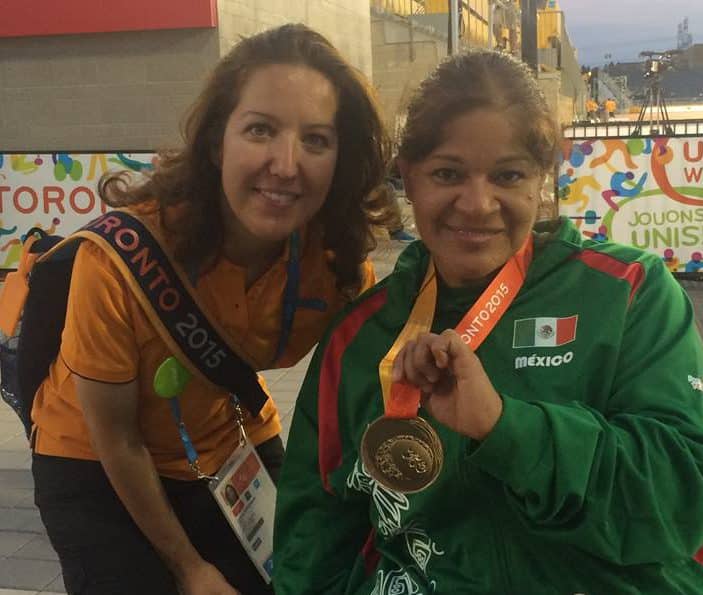 Paratriathlon. One of them was using a floating device on his neck for the swimming portion. As I was cheering him on and walking alongside down the sidewalk, I came across a lady with her three kids. As I approached them, I heard the little boy say, "Look at that swimmer, Mom! He has a yellow ball on his neck. What's that for?" I took the opportunity to tell him about my friend, Hector, who uses the device to help him float because he doesn't have his arms. At that moment, they all just stopped and looked at each other and started cheering for him.
During that same race, I was standing where the athletes come out of the water to transition to their bikes. There was an older couple next to me, and as one of the athletes who was missing an arm came out, I noticed them giving each other a questioning look. A few minutes later, somebody without a leg came hopping out. They just looked at each other in shock. Again, I took the opportunity to talk to them about adaptive sports, and I told them about the Dare2Tri paratriathletes who were there competing. The couple stayed and cheered every single one of those athletes on as they got out of the water. It just made me realize even more that it's all about raising awareness.
Recruiting Fans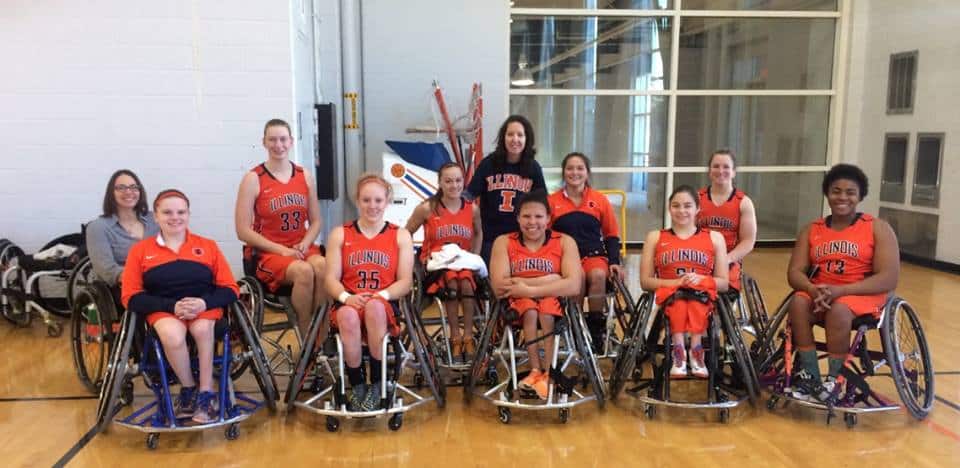 Right now, SAS is really focusing on reaching out wherever there's an event going on. We're trying to get the word out in the towns in the respective area. For example, if there's an event in Chicago, we reach out to colleges that have programs in sports management, recreational therapy, or orthopedic therapy. We try to get the various annual events on their agenda. We also talk to boy and girl scout groups because they're always looking for opportunities to support the community. We contact hospitals and ask them to come support their patients, and we ask sporting goods companies to come see their equipment being used in action. If there's a sitting volleyball tournament, we ask local volleyball teams to show up and support us. Likewise, if it's a sled hockey game, we ask hockey teams in the area come watch another level of hockey. We've also gotten police and fire departments involved. We want our fans to have an investment in the game, so they stay interested. We'll have one town's police department root for the red team and have the neighboring department root for the green team. Whichever team wins, that police department gets bragging rights. Then the following year, the opposing team has the chance to get their revenge.
Same Passion, Same Sport
Part of our campaign is called Same Passion, Same Sport. We try to find pictures where adaptive athletes and able-bodied athletes are in a similar position while playing the same sport and show them side by side. The idea is to say, "Look at how great this basketball team is, but there's also this amazing wheelchair basketball team." One team runs up and down the court and the other pushes in wheelchairs, but it's the same sport.
Our athletes have the same passion. They're driven, and they train just as hard.
They may have to adapt a little bit differently, but they're just like any other athlete.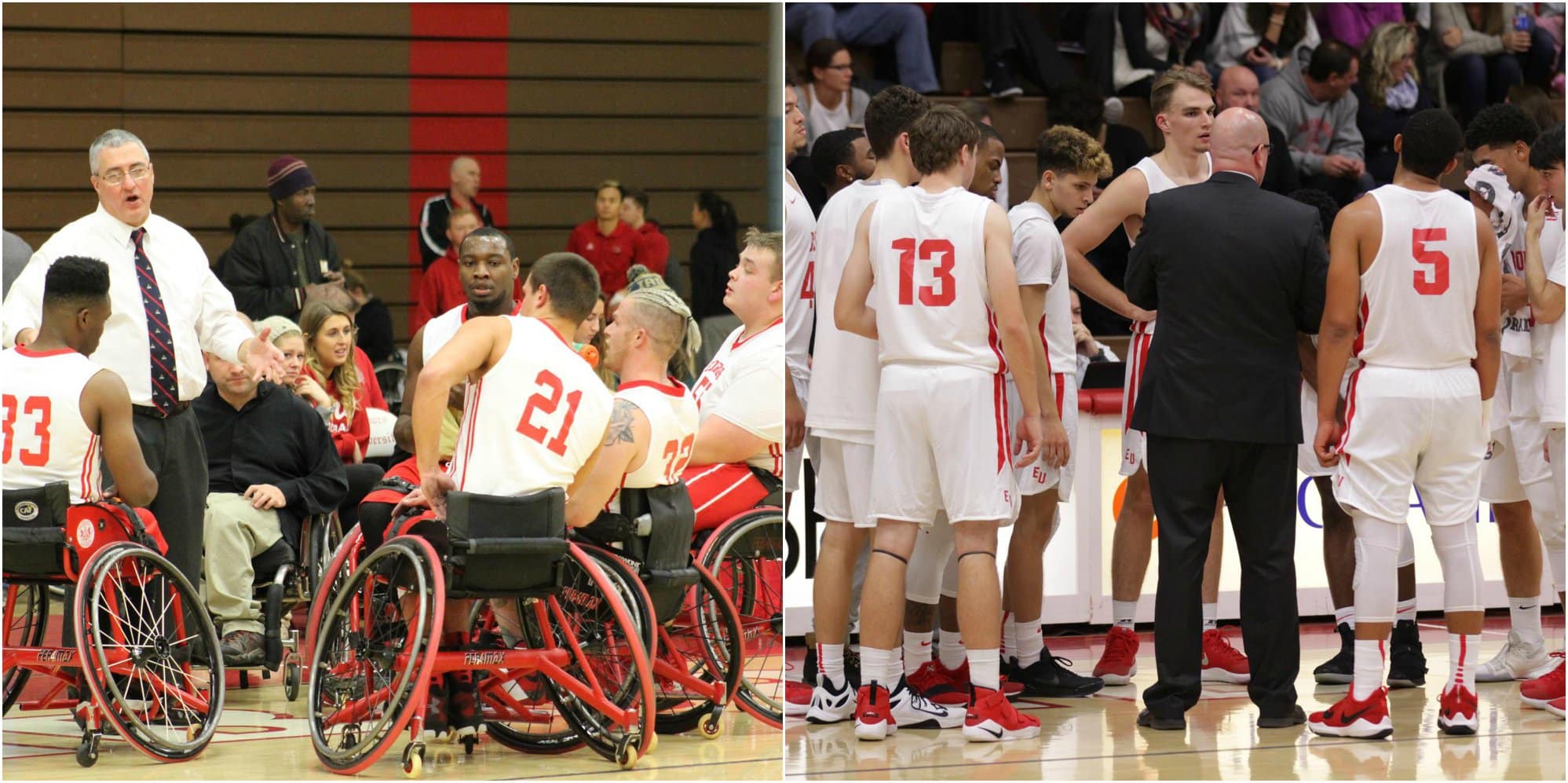 Why Support Adaptive Sports?
It's life-changing. These are incredible athletes. They're very dedicated, highly skilled athletes who are great at their sport. They train just as hard to represent their sport and sometimes their country.
As part of inclusion, it's very important that we support all types of sports.
Coming out to watch is inspirational, and everyone has a great time.
Editor's Note: Support Adaptive Sports can be followed on Facebook, Twitter, and Instagram. Do your part to support adaptive sports by joining a team in your area or showing up to cheer on the athletes!
About the Author

Betsy Bailey has a diverse background including experience in marketing research at American Express, business operations and client relations with 601am, travel and culinary writing with VegDining, and playing volleyball professionally overseas.
Betsy is excited to be writing, something she's adored since childhood, and thoroughly enjoys the process of getting to know her interviewees. On top of her work with Wheel:Life, she also teaches students learning English as a second language, speaks French fluently, and travels any chance she gets!