Rolling Inspirations Supports South Texas Wheelchair Community
Recently, Wheel-life.org was introduced to a support group based out of San Antonio,Texas that has a truly given so much inspiration and hope through their network of members and weekly meetings that we wanted to share their story with our readers.
Founded by quadriplegic Chris Salas, Rolling Inspirations mission is to bring together those living with spinal cord injuries to discuss, talk, and learn from one another through positive settings and interactions. The Rolling Inspirations website states: "Our one-of-a kind group to South Central Texas is open to all. Our intention is to educate and encourage those with spinal cord injuries that many things are still possible by sharing stories, participating in group outings, and educating them on what is available in the community. Our group allows people to be inspired by the experiences of others with similar circumstances."
Rolling Inspiration was born out of a notable need that Chris Salas came across after speaking with new SCI patients. "The counselor here would keep calling me to talk to people, so I figured I must be doing something right," Salas said. "It wasn't so much what the patient got from talking to me so much as the feeling I got talking to them. It kind of inspired me to do it more." Chris and his will to "not just get by" has inspired so many to do more. Chris's can do and will do attitude have given many SCI patients a new sense of renewal and determination to follow their dreams and continue to live the life they love.  "Being in a wheelchair is not the end," he said. "It's merely a stop and a new mode of transportation on the journey of life." The group started with just four members, and now has grown to over 20, with new members joining monthly.
Rolling Inspirations is active in their local community, often participating in community events about awareness, accessibility and disability resources.  Visit the Rolling Inspiration facebook page to stay posted on upcoming events!
One outing in particular that you might enjoy is their summer-time program that revolves around adaptive waterskiing.  Paired with trained guides and instructors, participants enjoy a safe and fun day out on the water, laughing and playing with new and old friends!
In addition to being a fantastic resource as a local community support group, Rolling Inspiration and their team have started gathering up some awards. In 2011, RI was recognized by the San Antonio Express News in July. RI was also named 2012 United Way Volunteer of the Year (Group Category). Rolling Inspiration is not just for folks who are in chairs either. Caregivers, friends, family any and all are welcome to join the session each week, and may I also add, FREE lunch is provided by the group!
Chris has also provided some meeting information on their Rolling Inspiration facebook page. "We are an organization that meets on the 2nd Wednesday of every month at the Presa Community from 12:00 to 2:00. We also meet on the last Friday of every month at Warm Springs Rehab Center from 12:00 to 1:30. We provide free lunch and transportation for those in Bexar County that RSVP to Chris Salas @ 210-748-8586 or at chris@rolling-inspiration.org."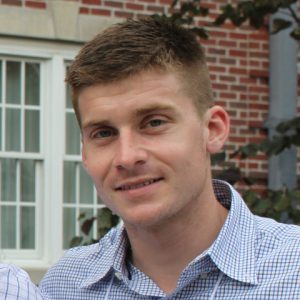 About the Author: Justin Racine, from Boston, serves as a Category Manager for Invacare Supply Group. He graduated from Western New England University with a B.S.B.A in Marketing Communication/Advertising. When he's not busy with Marketing, Justin enjoys competing in 10K races, Boston sports, and spending time with friends and family.