Paraplegic Frank Barham Uses His Music to Support Whirlwind Wheelchair
Editor's Note: Wheel:Life writer John E. Phillips sat down with jazz musician Frank Barham of Atlanta, GA to talk about a new initiative he is undertaking on a physical and spiritual level to help spread awareness of the power of people with disabilities.
Frank Barham of Atlanta, Georgia, wants to use the power of music, determination and self-sacrifice to help others see a person's potential.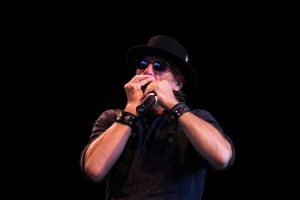 Frank says, "I'll be pushing my everyday wheelchair from Atlanta to Savannah during May, 2015, and I plan to roll 30 miles per day.
I'll be following the same route that the left flank of General Tecumseh Sherman's Union army traveled on his march to the sea during the Civil War: a 302-mile journey. I plan on starting this trek at the National Center for Civil and Human Rights in Atlanta, stopping along the way to play concerts and distributing information about disability resources.
You can learn more about my trip at www.wheel2live.net and how you can help by hosting an event or supporting me. Through this journey, I'm also raising money to buy wheelchairs for people in need who don't have access to quality equipment.
I'll be working with a nonprofit founded in 1979 – Whirlwind Wheelchair www.whirlwindwheelchair.org. I decided to travel this route for symbolic and philosophical reasons because the idea of this trip has been in my mind for several years. The ADA (Americans with Disabilities Act) (www.ADA.gov) was passed 25 years ago. This trip also will celebrate the passing of this act in 1990 and mark its anniversary.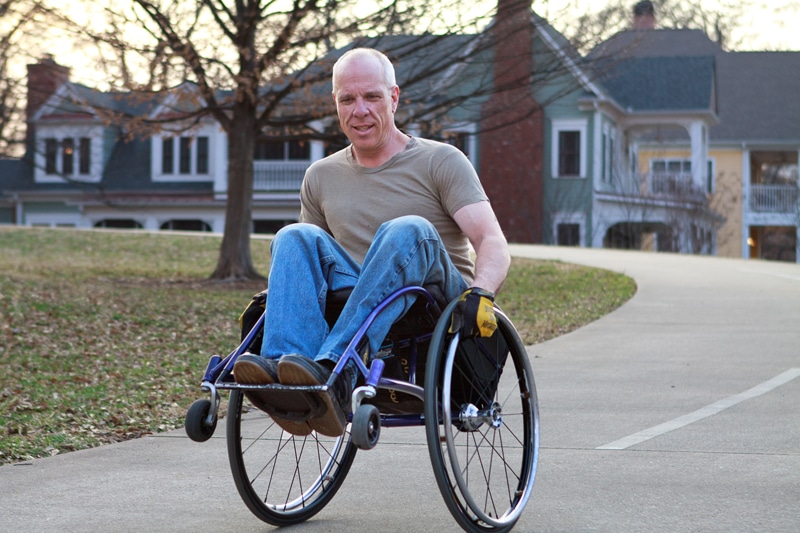 Since the ADA was passed 25 years ago, many improvements have been made for Americans with disabilities. I know. I can see the difference that the ADA has made, since I've been in a wheelchair for 34 years. I can remember very clearly what my life was like before ADA. However, a lot of problems still exist regarding people with disabilities.
I think many of us are still being influenced by minimizing attitudes.
By that I mean many able-bodied people in this country look at a person with disabilities and focus on the disabilities rather than seeing the abilities that a person has. So, their first impression tends to minimize a person with disabilities. Many people think so much about the disability that they often don't see that disabled people don't get opportunities that they could have.
Another problem I've noticed is that a lot of building is taking place all over the nation. But as these commercial buildings are being built, they're not being built with accessibility for people with disabilities. Although I want my journey to celebrate the fact that life for people with disabilities is better today than it was 25 years ago, I also want to call attention to the fact that people need to be aware of some areas of concern.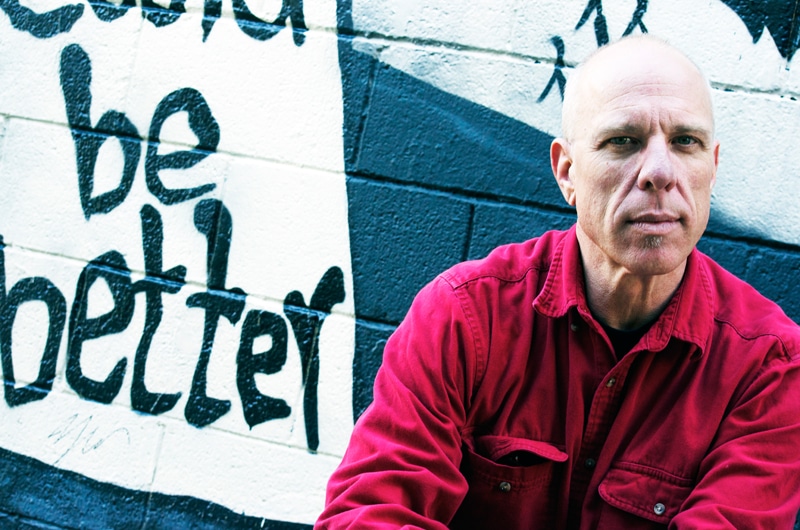 Many people are surprised when I say a building isn't wheelchair accessible. Someone will say, "That can't be true, because the ADA says that builders have to make buildings accessible to people with disabilities," as though ADA has solved all problems of accessibility for people with disabilities. The truth is that there is still work to be done.
I believe many able-bodied people still don't realize that accessibility is one of the primary concerns of people with disabilities, and that ADA is a law that has to be adhered to and followed. For instance, there's a new development near my home in Atlanta with residential and commercial space. When I go to this new development, I can get in and out of every commercial property in the development. However, if I want to live in the residential part of this development, I can't. Not a single one of the condos built in this development is wheelchair accessible.
Not only can I not live there, but also if I have a friend in that complex, I can't go inside his house to visit with him.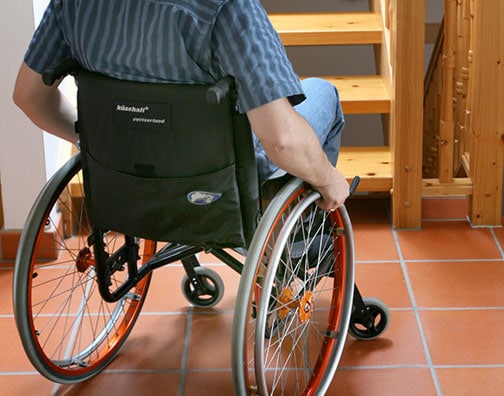 Two more developments were built near my house in 2000. None of these apartments or condos were wheelchair accessible. I feel that many of us are being built out of society. Even after the passing of the ADA, contractors are still building dwellings that aren't disabled accessible. I don't think the people who are building facilities are deliberately trying to build disabled people out of their apartments and condos. I just think this problem occurs due to a lack of awareness of the ADA.
So, part of my mission on this trip is to highlight the fact that ability and disability can coexist inside one human being.  General Sherman's purpose in his journey across Georgia was to intimidate and inspire Georgians to not support the Confederacy and to hold fast to the Union. Sherman was burning a path to the sea to encourage the people along the route not to support the Confederacy. What I want to do as I burn my own path is make people aware of our mission – but not to use fire to destroy.
I want to use the uplifting power of music, determination and self-sacrifice to hopefully inspire people to rethink their views of disabilities and abilities, to look at the potential rather than the disability of a person and to recognize the potential for us all to be able to coexist and accept each other on even terms.
Why Frank Barham is Using His Wheels to Go to the Sea
I've just released a new CD – "Levitating by Frank Barham & Brazilian Fusion" that can be purchased on CD Baby, Amazon and iTunes. You can hear cuts from the CD on my YouTube video below.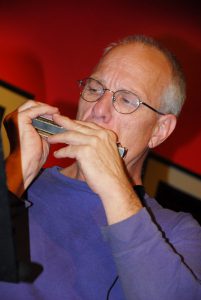 The music on this CD uses a lot of the rhythms and music of Brazil and includes elements of both jazz and blues. These different types of music are infused together to produce a different sound. The following of this kind of music is really picking up momentum. On this trip, I want to expose as many people as I can to this style of music, but I don't want this journey to be just about the music.
I'm also a social advocate for people with disabilities. I see this journey as an opportunity to make a statement that I'm more than a person in a wheelchair – I'm also a musician.
As a performing musician, I need to be able to get on and off the stage as easily as other performers do. Crawling up stairs to get into a venue to perform isn't an unusual occurrence for me, since I may have to do that. When I mention this fact to promoters and venues, they always have assumed that their venues are accessible. One of the reasons they may think their facilities are accessible is because they have places for wheelchairs in the backs of the auditoriums.
They never consider the fact that the performers may be in wheelchairs.
One of the reasons I like the Brazilian fusion band I'm in is because we have a different style of music. For instance, I play a chromatic harmonica that has all the sharps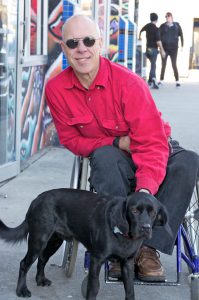 and flats built into the instrument and a valve on its end. Instead of being built like a blues harp with 10 holes and covering 1-1/2 to 2 octaves, my instrument has 4 octaves. When someone is playing a blues harmonica, they usually have to use several different harmonicas as the tune is changing keys. But on my harmonica, I can play on all 12 keys. My harmonica is more like a horn.
Two of the people who influenced me the most are Toots Thielemans and Stevie Wonder. Both these artists play the chromatic harmonica. Toots Thielemans is from Brussels, Belgium. Although you may not recognize Toots Thielemans' name, you may be familiar with his music.
Toots wrote the Sesame Street theme song, and he plays the chromatic harmonica on it. The harmonica you hear in Quincy Jones's music is often that of Toots Thielemans. "Midnight Cowboy" was a song written by Thielemans, and he's also written some jazz standards.
Originally, I started playing a blues harmonica. Then I met Chris Turner, who is a virtuoso on the harmonica and plays all types of harmonicas. He plays with the Rhode Island Philharmonic Orchestra as a soloist on the harmonica. At one time, he was the world's diatonic harmonic champion – which is the blues harp. He suggested to me, "You should think about playing the chromatic harmonica, because of the kind of music you want to play."
From there, he introduced me to the music of Toots Thielemans. When I started playing the chromatic harmonica, I realized it was much like the music I played on my trumpet when I was in high school. So, I was able to think like a trumpet player rather than like a blues harmonica player to learn how to play.
How Frank Began Playing Harmonica
I was injured in a car accident. When I finally got out of the hospital after my spinal cord injury, I was 26 years old. For about 10 years, I became a percussionist, playing the bongos and Djembe, a West African drum. I studied with the grand master from the country of Senegal to learn how to play those drums. However, over time, I created problems in my neck from carrying the drums and decided to start playing the chromatic harmonica again as I had dabbled with it years before. Even when I was a percussionist, I continued to play the chromatic harmonica from time to time, since I felt it was more of my own voice in music.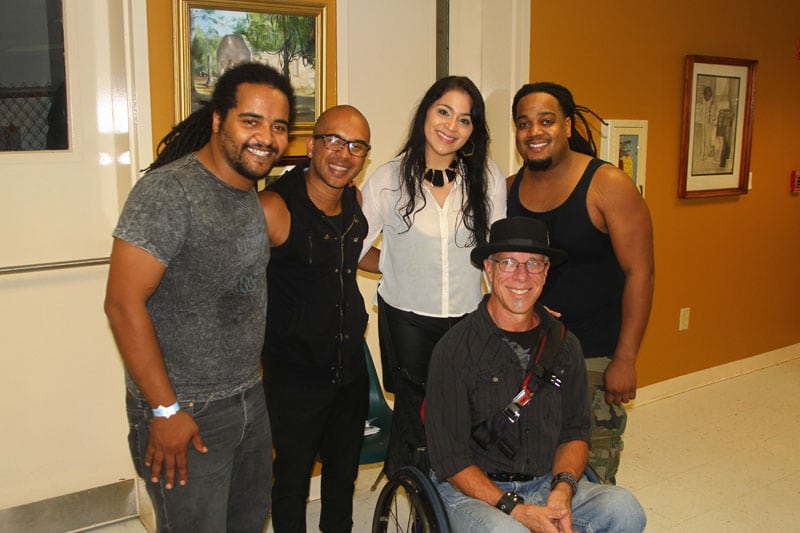 Finally, I wanted to meld my percussion background with the music I was making on my chromatic harmonica. At that time, I met some people from Brazil. Their music derives much of its influence from the West African music that I really loved. I started playing Brazilian music on my chromatic harmonica and felt like I'd found my home in the music world.
I think you'll really enjoy this type of music. You can taste more of it for free by going to my YouTube channel at https://www.youtube.com/user/fireinsoul123.
Frank Barham Says Music Can Help People Have Wheelchairs Who Can't Afford Them
I've been a paraplegic for 34 years. My injury is at L1 and L2. I have complete function of my upper body, but I can't use my legs. That's why I want to this trip to have a positive impact.
Most of that time I've had to deal with substandard wheelchair equipment. Thirty-four years ago really good wheelchairs didn't exist. Then 6 years ago, I got the custom chair I'm using today that fits my body perfectly. This chair has changed my life and allows me to maintain a much higher activity level than my old equipment did. With my new chair, I can go farther and faster than I did before. I can get through narrower doors, I can pass through tighter spaces, and this chair is much lighter than my previous chair.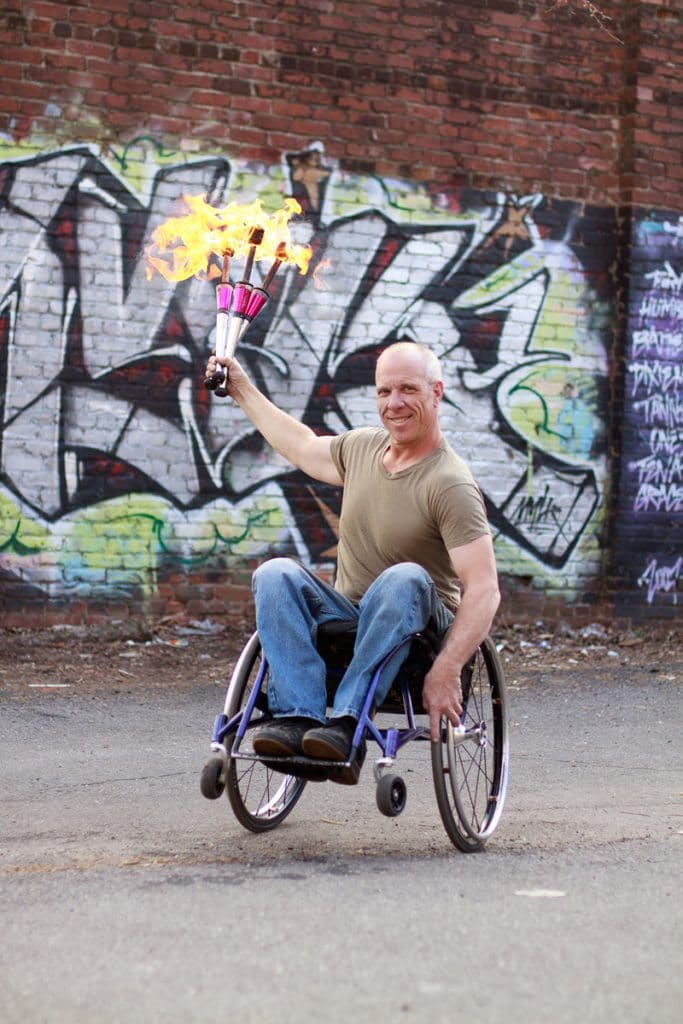 I could do everything in my old chair that I'm now doing in my new chair. But when I first got into a wheelchair, I was a much younger man. I'm 59 years old now, and I'm not sure I'd have the strength to continue to push around my old wheelchair. Also, the older chair was causing wear and tear on my body. In my old wheelchair, if I started going fast, the front end of the chair would vibrate, and I'd have to slow down. The front end of my new chair never vibrates. So, having a better wheelchair drastically has improved my life.
If I didn't have a wheelchair, I would hate to think what my life would be like.
That's why on my journey I'm raising money for Whirlwind Wheelchair (www.whirlwindwheelchair.org). This organization goes into developing parts of the world where people with disabilities don't have access to wheelchairs and provides quality chairs at a fraction of the price that a person ordinarily will pay.
Whirlwind Wheelchair also helps the economy of these developing countries the organization visits by building production and manufacturing facilities in those countries. More jobs are created in that community, and people with disabilities have access to have their wheelchairs serviced and repaired. In developing countries, the word, accessibility, has very little meaning, because there may be no paved roads or sidewalks. So, Whirlwind puts Fatboy knobby tires on some of their chairs to enable the user to take his or her chair through rugged terrain.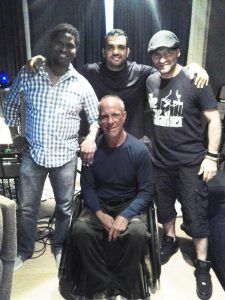 I have a crowd funding campaign set up on the internet at www.wheel2live.net. I've received sponsorship from a nonprofit, C4 Atlanta (https://c4atlanta.org) that allows me to apply for grants that are typically set aside for nonprofit organizations.
We've applied for several grants, including one for artists affecting social change – which is what I hope this project will do. I'm also investing some of my money into the project. Any monies raised over my base line budget will be donated to Whirlwind Wheelchairs. We'll also collect money for Whirlwind Wheelchair at the concert venues where I'll be playing while I'm on this journey. Also, anyone who contributes to Wheel 2 Live will get a tax deduction for that contribution.
Once I decided to promote my music to support myself, I also wanted my music to have a social agenda to help other people get the wheelchairs they need.
I grew up in the 1960s when music was heavily connected to social causes. I feel better about promoting a cause that I believe in than just trying to promote myself. Another reason that I chose Whirlwind Wheelchair to try and raise money to help people with mobility issues is because the organization not only builds chairs and sets up plants in developing nations, but Whirlwind also tries to serve people in the US who need chairs and can't afford them.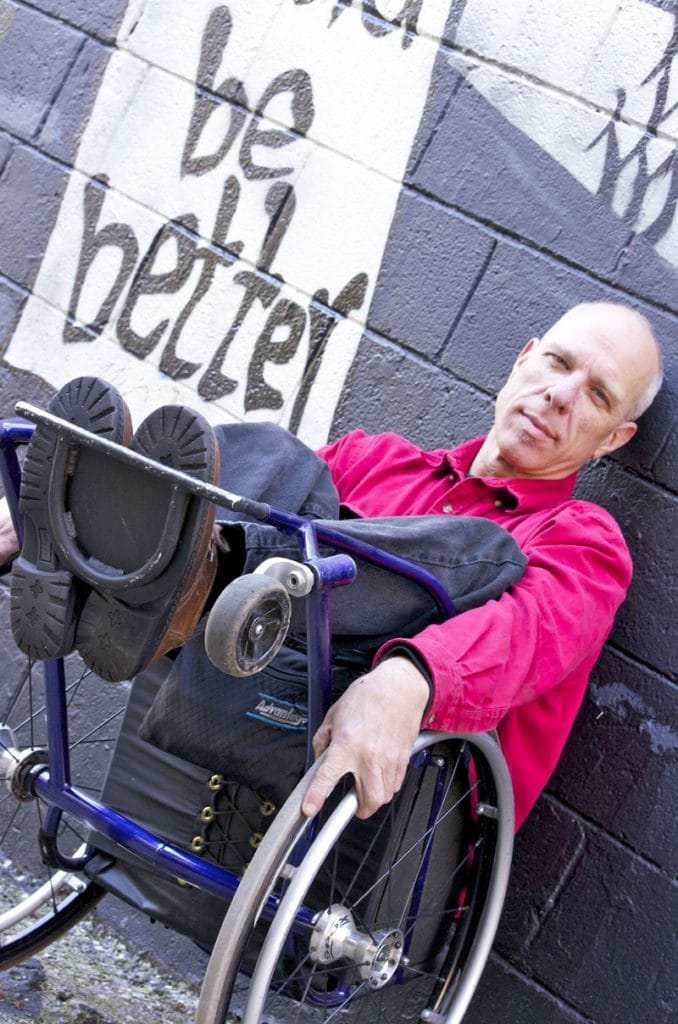 My wheelchair has changed my life and has made many places not accessible to me now accessible. I feel very fortunate to live in a place and at a time that I can have a wheelchair and have the freedom that a wheelchair gives to a person with physical challenges."
Following Frank
To follow Frank on this tour and learn about his mission and what's happening along the way, go to www.wheel2live.net. You'll also see a map of the route Frank will be traveling every day. He hopes to play 10 concerts along the route he travels and constantly will be adding venues for his concerts up until his start date of May 11, 2015.
He already has a fundraising concert set up at the Elliot Street Pub on March 20th in Atlanta, and he'll also be playing a concert at Emory University on March 23rd. To be a part of Wheel 2 Lives' charity fundraisers, or to help Frank set-up venues for concerts, contact him at www.wheel2live.net. He's planning on doing daily updates and filming a documentary. "I hope to have a Go Pro camera attached to my wheelchair, so people can see what I see as I roll along this trip," Barham explains.