Having started his career at an early age, actor and comedian Nic Novicki (you may have seen him in Boardwalk Empire, The Sopranos, or Drop Dead Diva to name a few) noticed he was often the only one on set with a disability. This glaringly obvious underrepresentation of people with disabilities in the entertainment industry sparked the idea for the Disability Film Challenge which held its first competition in 2014.

100 years ago, businessman Edgar Allen saw a need to change societal views on disability. When he discovered parents were often encouraged to hand their disabled children over to state institutions to live out their lives hidden from the public eye, he founded the National Society for Crippled Children, now known as Easterseals. In 2017, Easterseals partnered with Novicki to help promote the Disability Film Challenge.
2019 Challenge Details
This year, the challenge takes place from April 5–7, and anyone and everyone is welcome to participate. Here's how it all rolls out:
Starting today:
Gather your cast and crew. The team can include friends, family, neighbors, coworkers, the barista at your favorite coffee shop...anyone! No experience in the film industry is required. Make sure to include people with physical or cognitive disabilities in front of and/or behind the camera (e.g., writers, directors, producers).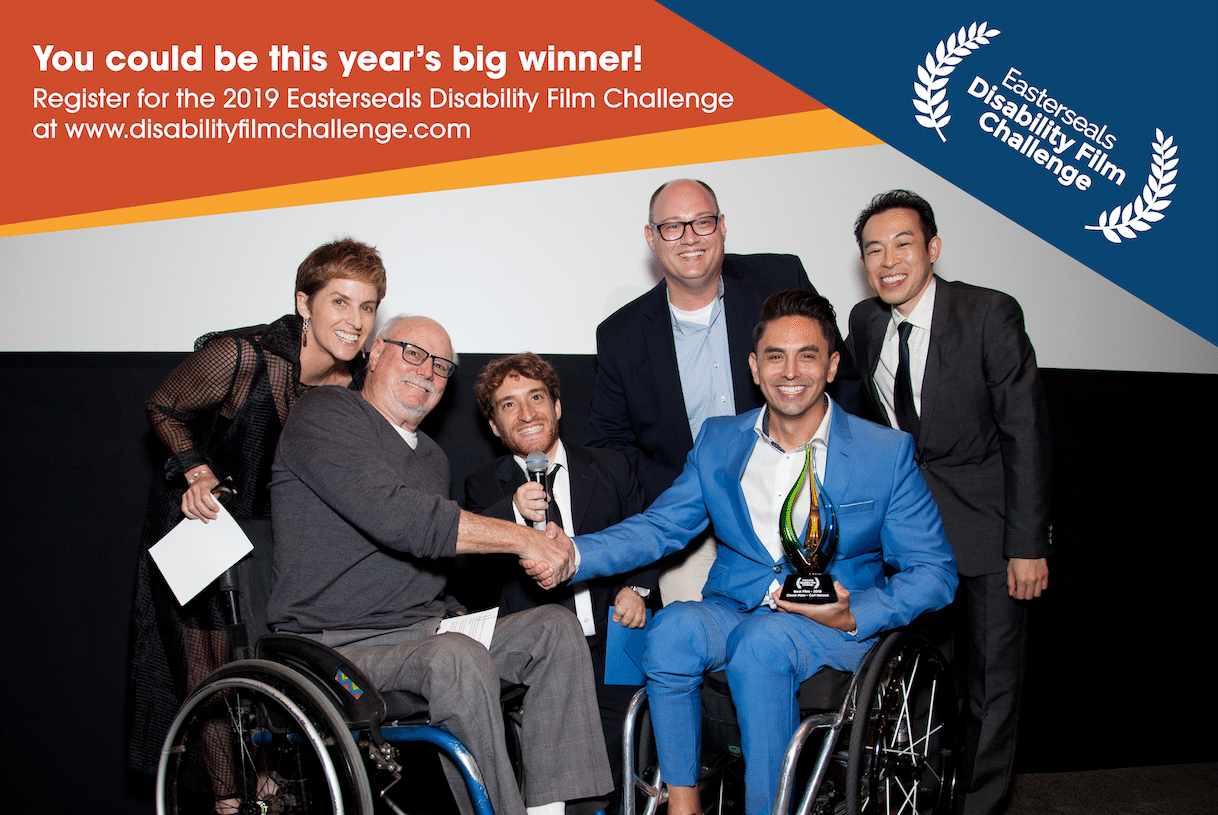 By April 3, 2019:
Register your team and pay the $60 entry fee.
On April 3, 2019:

April 5, 2019:

Fire up the coffee pot and wait for the kickoff email to arrive (11 a.m. PDT/2 p.m. EDT) indicating required props and locations to be included in your film.
Get your cameras and wheelchairs rolling! You have 55 hours to shoot, edit, and submit your three to five-minute film.
April 7, 2019:

Submit your finished film by 5:59 p.m. PDT/8:59 p.m.EDT.
Celebrate your hard work and a weekend well spent!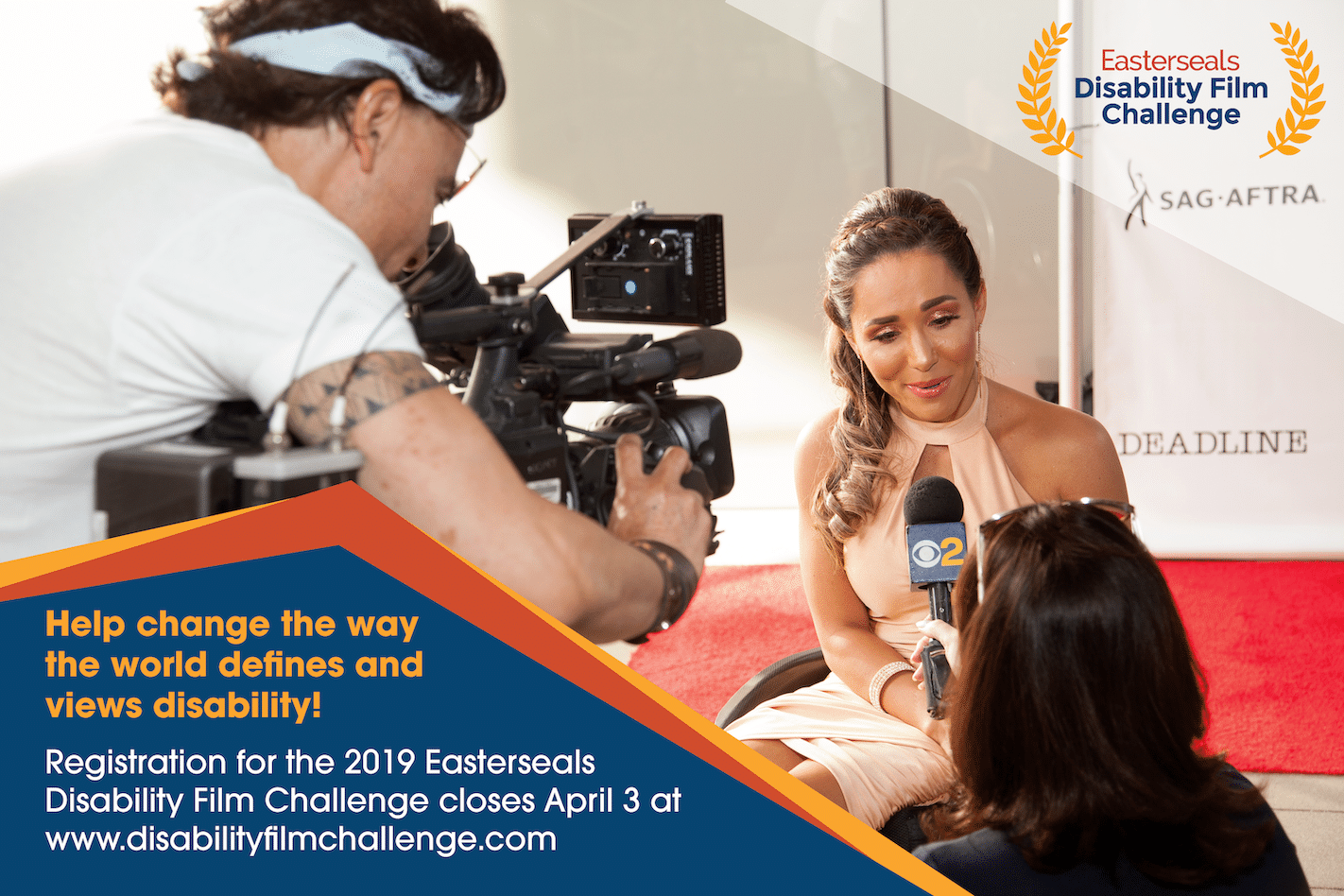 And the Winner Is...
A panel of judges comprised of established writers, producers, actors, and other entertainment industry insiders will scrutinize entries during the ensuing weeks before announcing winners in each of four categories:  best film, best director, best actor, and best awareness campaign. Prize packages include things like camera equipment, editing software, mentor meetings, grants, and screening opportunities at various film festivals.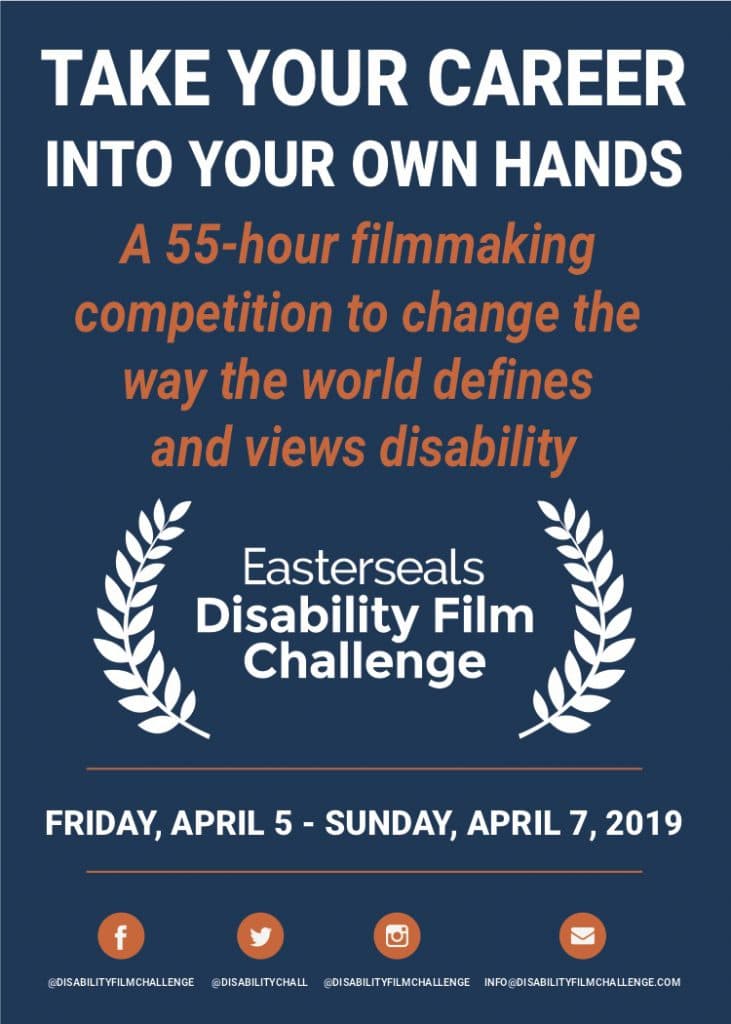 Your Chance to Make a Difference
Doesn't this sound like an amazing time and a great opportunity for advocacy? We think so! And so do a number of disabled actors who have participated in the challenge in the past like Tatiana Lee, Patrick Ivison, Tamara Mena, and Tobias Forrest. Don't let those big names scare you away, though! This is an opportunity for beginners and experts alike. Newbies can get their feet wet while experienced filmmakers can continue refining their skills. And if you don't have access to fancy cameras, boom mics, or expensive editing software, don't worry about it — a camera phone will do the job just fine!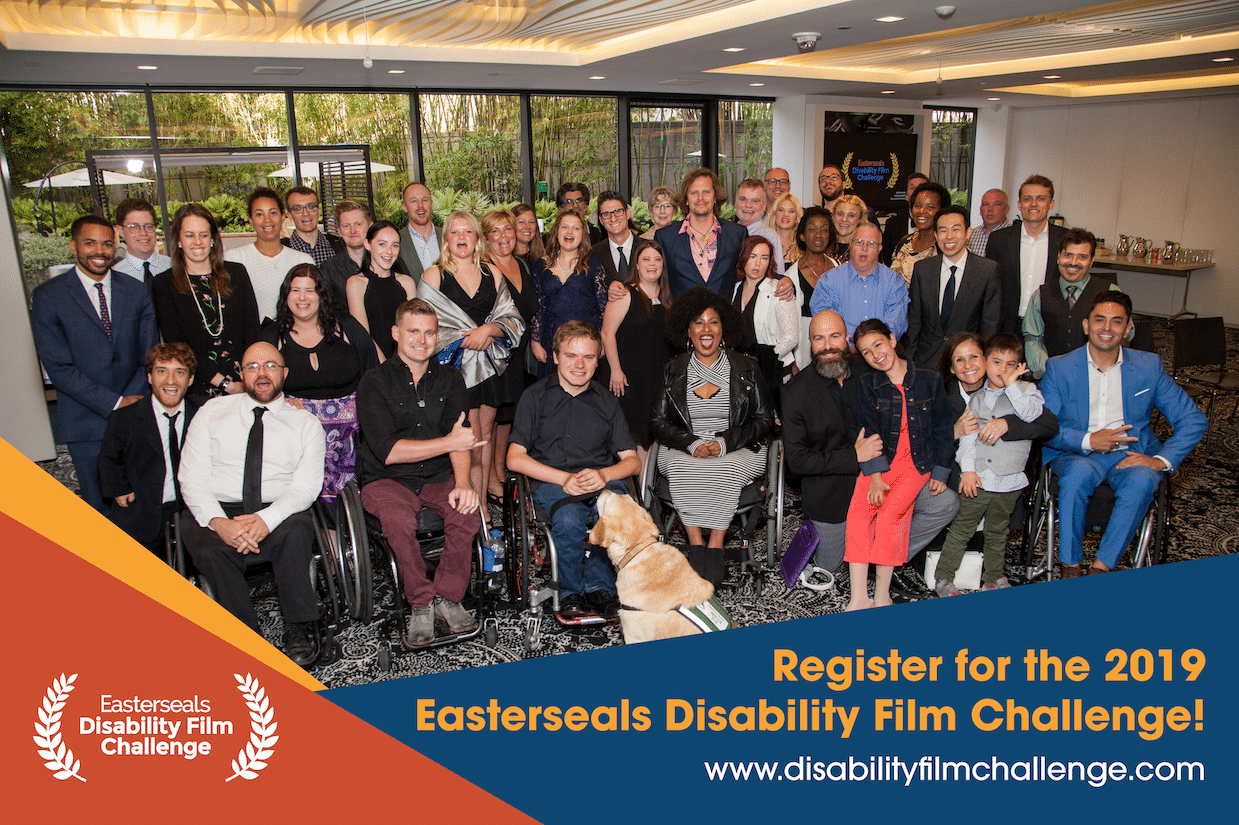 So what are you waiting for? Head over to DisabilityFilmChallenge.com to check out themes and winners from previous years, and then go ahead and click on the "Register" button. Don't forget to mention you heard about the challenge on Wheel:Life.
3-2-1 Action!
Betsy Bailey has a diverse background including experience in marketing research at American Express, business operations and client relations with 601am, travel and culinary writing with VegDining, and playing volleyball professionally overseas.
Betsy has been writing for Wheel:Life since January of 2017 and thoroughly enjoys the process of getting to know her interviewees. She also teaches students learning English as a second language, speaks French fluently, and travels any chance she gets!