Harlon Matthews: Creating Recreational Programs for People with Disabilities
Editor's Note: Harlon Matthews of McDonough, Georgia, has Transverse Myelitis and is the therapeutic recreational specialist for Henry County, Georgia's recreation program. The authorities in Henry County have recognized the unseen needs of people with disabilities that many counties don't understand or identify. Henry County addressed these and embraced them.
The county commissioners of Henry County realized that people with disabilities needed an adaptive recreational program and knew they would benefit immensely by a strong recreation program. These farsighted individuals also saw the need to expand recreational opportunities for people with disabilities in surrounding counties and throughout their state. Instead of hiring a head hunter or a search committee to look for an individual who might have the skills, the education, the knowledge and the contacts to develop this new aspect of the overall countywide recreation program, Henry County looked within its boundaries to find the man who was a perfect fit for this job – Harlon Matthews.  Below, we share Harlon's thoughts on inclusive, adaptive sports.
In Henry County, we have wheelchair basketball and tennis for our adults. In our kids' program, we've partnered with Henry County Schools to develop a program for children with disabilities that starts in kindergarten and continues through the 12th grade. This program enables children in our county to compete in adaptive sports with other children with disabilities throughout the State of Georgia. Our children's programs include wheelchair basketball, wheelchair football and wheelchair handball. I'm often asked, "Why and how did Henry County get so involved in a recreational program for children and adults with disabilities?"
Henry County is very community-driven.
From the day the County hired me in 2006, there has been 100 percent support from the Henry County Commissioners and all the people involved, including my immediate supervisor. Also, the community at large supports all our programs for people with disabilities in our county. I'm convinced that we've been able to develop, maintain and expand our programs because the entire community of Henry County believes that offering a recreation program for people with disabilities as a part of the entire county recreation program is just the right thing to do.
How Henry County's Recreation Program for People with Disabilities Began
In 2006, two ladies who were heavily involved in Special Olympics, were hired to begin and run a wheelchair sports program. I moved from Evanston, Ga., to Henry County in 2006. When I arrived in Henry County, I participated in wheelchair basketball through the wheelchair recreation program that had begun earlier.
I didn't start playing wheelchair tennis until 2001 at age 34.
I started teaching tennis at Henry County's tennis courts. I was certified to teach-able bodied tennis through the Professional Tennis Registry. At this time, wheelchair tennis was a specialty course, and I became certified to teach wheelchair tennis in 2004. I taught private lessons to both able-bodied tennis players and to people in wheelchairs, because I didn't have a full-time job when I moved to Henry County.
One day I got a phone call from a friend of mine who told me that Henry County wanted to hire a tennis instructor to teach tennis as part of the county's recreation program. My friend gave me the phone number of the lady to call to learn about this job. When I called and told her I was interested in the job of tennis instructor, the lady said, "We're not hiring a tennis instructor." My heart sank. I knew I was qualified, and I'd already been teaching private lessons in Henry County. Then she told me, "We want to hire someone to be in charge of our wheelchair sports program."
I said I thought I knew someone who would be a great fit for that job. I went for an interview, and I was hired on April 3, 2006.
Later, I learned that no one was participating in the county's wheelchair sports program. The only equipment I had was four sports chairs that the county had borrowed from another organization. So, I had no equipment and no participants in a program I was hired to start. But by June 9, 2006, I had set up a wheelchair tennis event with 11 participants.
I learned later that the county had set up a wheelchair recreation program in the past. However, they only had one or two participants for a couple of years, and then the program ended in 2004.
Ms. Terry Nash, who was hired in January, 2006, to be the Director of Henry County Recreation, recognized the need to revamp and reinstitute a wheelchair sports program for people in the county and found me. Henry County had a strong Special Olympics program, but it was primarily for people with cognitive disabilities. The county wanted to beef-up their program for people with physical disabilities. I had to initiate an effort to find people with disabilities in Henry County and convince them to get involved.
At that time, we had a local baseball program called the Sunshine League, which was equivalent to the Miracle League. This program served a variety of people with physical and learning disabilities. I helped with that existing program and also looked for young people with physical disabilities whom I knew could push their own wheelchairs.
I also attended Special Olympic events throughout the school system and searched there for children who really didn't fit into the Special Olympic programs but were in wheelchairs. In the Special Olympics, they had a separate wheelchair race and a wheelchair softball throw for these youngsters, but they couldn't compete in the Special Olympic events at that time, due to being in wheelchairs.
I recruited these young people to become part of this new program we were starting. At the same time I was recruiting potential participants in our program, I started writing grants about which I knew absolutely nothing. I literally learned how to write a grant by going on the internet and searching for, "How to write a grant."
I knew some people at the United States Tennis Association, and they encouraged me to write a grant. Henry County was awarded $4,000 for a kickoff event – a tennis tournament on June 9, 2006. My first priority was recruiting participants and fundraising. Because I had such a good background in tennis and with the USTA, I thought that would be the easiest program to start initially. I also had a background in basketball, and I realized I needed to learn how to teach wheelchair football and wheelchair handball.
So, we partnered with an organization called AAASP, the American Association of Adaptive Sports Programs, the governing body for wheelchair sports. It was associated with the Georgia High School Association, the governing body for scholastic sports and most of the sports programs in Georgia. I received a phone call one day. I was asked to attend a meeting that included the Board of Education and officials of the YMCA. We all discussed how we could start an AAASP program. We then received a start-up grant of $15,000 from ASSAP to begin a program in Henry County.
Partnering to Create a Countywide Adaptive Recreation Program
I was asked to be the coach for the participants in this countywide program. The lady with the YMCA agreed to be the coordinator, and the school system would help with the transportation to get the wheelchair athletes to and from practice and their competitions. I went to the coach's training that AAASP provided to learn how to play, teach and coach adaptive sports.
Today we have 12 athletes in our young people's program and about 14 participants in our adult programs. We have different seasons for various sports. In the fall, we play handball, in the winter, we play basketball, and in the spring, we play football.
The only sport that everyone doesn't participate in is basketball, because we have a couple of athletes with power chairs.
Wheelchair basketball has to be played with manual chairs. However, our athletes in power chairs can play wheelchair football. When our quarterback drops back to pass, if he hits the person in the chair, or he hits the power chair itself, the ball is considered caught at that point. The person in the power chair can keep on going toward the goal line, as if he's caught the ball, until someone on the opposing team touches him with two hands, or until a touchdown is scored. We play with six football players on each team – two receivers, a center, a quarterback and two guards, who block for the quarterback.
Organizations within the county support our wheelchair teams. The Kiwanis Club has been a big help.  Our program is funded by grants, sponsorships and donations. A major part of my job is to continue to find funding for this program that has been continuously operating since 2006, when I was hired mainly because of community support.
One of our big events is a tennis tournament that we started in 2007 called The Geranium Festival Wheelchair Tennis Tournament. We usually have 35 to 45 players every year. In the past, the entry fee has been $65. In 2016, the tournament will have been continuously running for 10 years.
As a part of our 10th year celebration, we're reducing the price to only $10 to enter. We have quite a few sponsors and individuals who contribute to this tournament. One of our primary sponsors is the Atlanta Lawn Tennis Association and Foundation (ALTA) – the largest community based association in the world. They've been a big contributor for years. I'm also trying to attract more sponsors this year, since we're planning to award prize money and have door prizes for the participants.
We've developed a partnership with R&R Mobility in Conyers, Ga., a company that sells and modifies accessible vans. They're loaning us three vans for the tournament to enable us to pick up our athletes at the airport and take them to their hotels. We'll also have a shuttle service from the hotel to the courts and back to their hotels throughout the day. The tournament will be held in McDonough, Ga., in accessible hotels. Our primary hotel will be the Hilton Garden Inn there.
Most of our participants are primarily in manual chairs, but we do have some participants who participate in power chairs. Once we set-up an event like this we have meetings with our staff and volunteers to make sure everything happens like it should.
A handful of other counties in Georgia are running the same type of program we're offering in Henry County.
We also reach outside our county to help promote wheelchair sports in other counties. We go to colleges and do disability awareness clinics for wheelchair basketball, wheelchair football or any of the wheelchair sports we teach and participate in too. We partner with other adaptive sports organizations to provide participants the use of our wheelchairs. We do exhibitions at the Atlanta Hawks basketball games, the Phillips' Arena in Atlanta and the celebrity wheelchair basketball jams put on by Dream Makers Youth Foundation. We try to provide great programs in Henry County, and we also reach outside the boundaries of Henry County to reach as many people as possible to make them aware of the value of wheelchair sports.
Why Harlon Matthews Started Riding a Wheelchair
In 1982, everybody in the school I was attending seemed to have a cold. When I got that cold, for some reason, it settled in my spinal cord. That disease was called Transverse Myelitis. I was 15 years old and very athletic before I contracted TM. I not only played sports at school but also recreationally, so later I started exploring adaptive sports and participating in them.  Adaptive sports participation has changed the course of my life, and I know firsthand that it can change yours for the better too.
To learn how to start an adaptive sports program in your county or to learn more about the programs that Henry County offers, contact Harlon Matthews at 404-308-2414 or hmatthews@co.henry.ga.us, or go to www.hcprd.org that takes you to the Parks and Recreation Department in Henry County. Under menu options on the left side of the page, scroll down to therapeutic recreation. Then you can click on therapeutic recreation and wheelchair sports to learn more.
About the Author: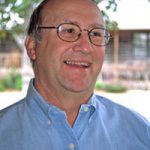 For the last 12 years, John E. Phillips of Vestavia, Alabama, has been a professional blogger for major companies, corporations and tourism associations throughout the nation. During his 24 years as Outdoor Editor for "The Birmingham Post-Herald" newspaper, he published more than 7,000 newspaper columns and sold more than 100,000 of his photos to newspapers, magazines and internet sites. He also hosted a radio show that was syndicated at 27 radio stations; created, wrote and sold a syndicated newspaper column that ran in 38 newspapers for more than a decade; and wrote and sold more than 30 books. Learn more at www.johninthewild.com.