Handicap This! Takes On Disability Bullying in Schools Nationwide
Editor's Note: Mike Berkson and Tim Wambach are showing the world that people – not wheelchairs – are what's important. In their comedy routine Handicap This!, Mike laughs at himself and watches his wheelchair vanish in front of his audience while his personality marches forward. These two friends communicate a strong message that's helping to stop bullying in schools for people who use wheelchairs.
In September 2012, Mike Berkson and his caregiver Tim Wambach were putting on their stage show of Handicap This! (www.handicapthis.com) for 1,000 middle school and high school students. Several weeks later, one of the teachers who had brought her students to the show called them and relayed this story.
"Before your show started, there were a group of students sitting directly behind several students bullying them, calling them names and using hurtful words. After your show ended, those kids went up to the students with disabilities and apologized for what they had said and the way they'd acted."
According to Tim Wambach, "Hearing that story about the effect that our show Handicap This! had on students was like a lightning bolt for Mike and me. That one instance showed us the immediacy with which our show can impact young people – to help stop bullying and misunderstandings between special needs students and their peers. Our goal with our show is to help individuals make their minds handicap accessible and become aware of the people – not the wheelchair or the disability.
"My partner in the presentation, Mike Berkson, is limited physically and can't use his arms or legs. Since many people make judgments on the things they think Mike can't do, they have lower expectations of him. They don't understand that Mike has so much talent and is very intelligent. I started being a caregiver for Mike when he was 12. With our presentations of Handicap This!, Mike and I hope to show who the person is who's riding on the wheelchair."
"We want to make people more aware of what people with disabilities can do, instead of assuming all the things they can't do."
How Mike and Tim Became Friends
The story of Mike and Tim illustrates a strange twist of fate that has brought together two unlikely characters – each with a great sense of humor. They've combined their talents to take on an empowering dream – to make the world more aware of people and not their disabilities.
After Tim Wambach received a college degree in speech and communications in 2001, Tim found himself between jobs and applied to be a substitute teacher when he was 27 years old. Tim then was hired to be a one-on-one aide for a young lady with cerebral palsy and worked with her until the end of the school year.
"I came into this job with very low expectations," Tim explains. "This young lady had been through four or five different aides during that same school year. But I began to care about her as a person and wanted her to have fun and finish the school year on a high note. Toward the end of the year, the student services coordinator came up to me and told me he'd like to keep me at the school and appreciated my energy. He told me about a sixth grader, Mike Berkson, who had cerebral palsy, and that he thought Mike and me would make a really good team. So, I met Mike, and since that time, we've formed a lifelong friendship and a partnership called Handicap This!."
When Mike's eighth grade class trip went to Washington, D.C., Tim explains he only knew what Mike's life was like from 8:00 am – 3:00 pm. "But on this trip, Mike and I were together all day, every day. I had to take care of Mike in ways that his parents and brother normally would, including giving him his medication, brushing his teeth, getting him ready for bed at night and up every morning and helping him get dressed."
That trip was when Tim realized what Mike's daily life was like, and what his brother, his mom and dad's lives were like.
That trip cemented Tim's relationship with Mike, and Tim became a part of Mike's family. Mike's parents and brother more or less adopted Tim, who always enjoyed Mike's very quick, lightning fast wit.
Handicap This! Hits The Stage 

As more people heard about the relationship between Tim and Mike, they were invited to share their story with organizations, clubs and schools. Then Mike said, "Why don't we turn what we do into a live stage show?" They brainstormed about how they could perform on stage together, entertain and carry their message of special needs awareness to large groups of people to help stop bullying and promote understanding. When you put two men together with like causes, funny personalities, intelligence and the ability to poke fun at each other and themselves, you have all the ingredients for a successful stage show.
That's what Handicap This! is, and it also sends a subliminal message that demonstrates there's more to someone like Mike Berkson than anyone sees on the outside. Mike has knowledge and personality.
Today, Mike and Tim perform 20 to 30 shows per year all over the country, primarily in colleges, middle schools and high schools, but they also do motivational shows for companies and associations.
Mike wants to give a voice to the disability community and be a role model to say, "Hey, if I can do this, so can you." 
Mike has had the courage to step out in public on a stage and tell his story – not knowing how he'll be received, or what people will think.
In their presentation, Mike and Tim explain what cerebral palsy is, and the different forms that cerebral palsy takes. Mike has severe cerebral palsy with no use of his arms and legs. He's considered a mixed quadriplegic. Other people with cerebral palsy may have only their arms, their legs, their speech or one-half of their body affected.
"We want to educate people about what life is like when you have a disability, but we do it in a humorous way," Tim explains. "Mike is so funny, and we bounce off each other. One of my favorite stories is called taco hell."
In the early days, when Tim first met Mike, he was feeding Mike, and food was going everywhere. On stage when Mike and Tim are telling this story, Tim sticks post-it-notes on Mike to indicate where all the food had fallen on him.
Tim didn't feel he was helping Mike and was doing a lousy job as a caregiver. Tim kept missing Mike's mouth and probably was getting more food on Mike's body than in his mouth. Although Mike was only 12 years old at the time, he saw how frustrated and upset Tim was.
Finally, Mike looked at Tim with a big smile and announced, "Tim, no need to cry over a spilled Taco Bell. Don't worry about it. Stuff happens. Let's move on." Then, Mike and Tim both broke out in laughter. "Mike took away all the negative emotions I was feeling with his humor, when I was trying to help him but wasn't doing a very good job of it," Tim recalls. "Mike has taught me not to take everything so seriously."
Mike's part in the show causes people not to see his wheelchair or his disability, and instead enjoy his wittiness as he connects with people in the audience. Tim says he's always thought that Mike was hysterical. "The first time I ever saw Mike, he was emceeing a talent show for his sixth grade class with his twin brother David. I noticed that Mike's wheelchair soon disappeared from my conscious mind as he emceed. I simply saw someone funny, witty and very intelligent."
Since Mike has to rely on so many people, sometimes that fact causes him to go to some dark places in his mind. Mke shares some of these dark moments in his life in the show. However, Mike has learned to get out of those dark places by laughing and making other people laugh.
As Tim mentions, "Mike and other individuals with disablities have so much to offer all of us, if we'll just get to know them. That's part of the message in our stage show. Don't judge a book by its cover. Instead, open the book, begin to learn and read, and you'll find more there than you ever will by only looking at the cover."
Handicap This! Changes Young Minds Nationwide
Mike Berkson and Tim Wambach are world changers. Due to the publicity and promotion of Handicap This!, the followers these two guys have on social media and the many fans who've seen their stage show in colleges, high schools, middle schools and at non-profit organizations and corporations, they've created a non-profit organization called Keep On Keeping On. The foundation helps to raise money to:
 purchase hospital beds for individuals;
pay for physical therapy for people who can't afford it;
pay off hospital bills for people with disabilities;
buy wheelchairs;
widen doors in homes to make the homes more accessible for people with disabilities;
put an elevator in a home where needed;
purchase service dogs for individuals who need them; and
buy other products and services the disability community needs.
The Second Act for Handicap This!
The demand for the stage show Handicap This! steadily has grown, and today these requests for the show are far greater than Mike and Tim can meet. They've taped their show "Making Minds Handicap Accessible – the Classroom Experience" to make the show available to high school and middle school assemblies and classrooms.
Starting this August, Mike and Tim can appear in schools all over the United States at the same time and impact people in this 60-minute show by using technology. Classes also can break the videoed show down into smaller pieces, and teachers can download the curriculum's lesson plans. Mike and Tim can be available on either Google Hangout or a Skype call for schools to bring them in person to the classroom or the assembly hall too.
The high school version costs $997, and the middle school version is $597. You also can contact Tim at 847-322-1297 or tim@handicapthis.com to learn more.
To get to know Mike and Tim better, follow these links to their videos:
Mike and Tim also would like to have a movie and perhaps a Broadway comedy made about their relationship and the story of Handicap This! to show how people can interact, become friends with and build lifelong relationships with individuals who have disabilities. They'd also like to host "Saturday Night Live."
Mike Berkson and Tim Wambach have accomplished so much to champion the cause of people with disabilities that they don't consider any goal impossible for them to reach, and they're going to keep going, changing one young mind at a time.
About the Author: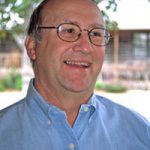 For the last 12 years, John E. Phillips of Vestavia, Alabama, has been a professional blogger for major companies, corporations and tourism associations throughout the nation. During his 24 years as Outdoor Editor for "The Birmingham Post-Herald" newspaper, he published more than 7,000 newspaper columns and sold more than 100,000 of his photos to newspapers, magazines and internet sites. He also hosted a radio show that was syndicated at 27 radio stations; created, wrote and sold a syndicated newspaper column that ran in 38 newspapers for more than a decade; and wrote and sold more than 30 books. Learn more at www.johninthewild.com.