Discover Your Possibilities in New York at the Abilities Expo
Something BIG is coming to the New York Metro area that will educate, entertain, and excite you. You guessed it — the Abilities Expo is on its way to the Big Apple, and it's bringing new opportunities, some old favorites, and lots of fun for anyone who uses a wheelchair.  Wheel:Life will be there as well, welcoming new friends with a special giveaway that you can only get at the Abilities Expo.
In Store at the Abilities Expo
Learn new wheelchair dance moves, attend free workshops, have your face painted, play adaptive sports, or spend the day cruising down the aisles viewing new technology, and life-changing resources. The Abilities Expo features manufactures and dealers who bring the latest innovative products, helping those who are disabled live more independently. The expo offers something for everyone, and people with disabilities, their families, and healthcare providers are encouraged to attend.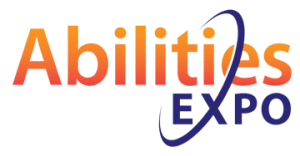 There is no other event like the Abilities Expo, where attendees have the chance to test products and services before making a decision to buy. The Expo also gives participants a chance to meet the creative people behind the products they love.
You'll also have an opportunity to get to know a variety of non-profits serving the New York Metro Area that are dedicated to providing resources and support to the disabled community. Every Expo also features creative booths where artists with disabilities can display and sell their wares.
Getting Around The Expo
The Abilities Expo makes it easy to navigate through the event center, by allowing attendees who have mobility challenges to rent out a roller scooter for free. If you're using a wheelchair that's a little beat up, the expo has a solution. Each show features a wheelchair repair unit, where experts will fix any problems you may be experiencing with your chair.
Abilities Expo Workshops and Events
This event is free to the public, and has a variety of workshops that you can attend. If you've had a stressful year, trouble sleeping, or have been experiencing pain, then attend the workshop presented by RxRelax. They will be holding a mini-yoga session designed to help enhance your overall health. You will have an opportunity to meet with healthcare professionals for a 20-minute consultation, and then will learn at least one therapeutic yoga technique. There's also a booth that will be giving complementary acupuncture for stress relief.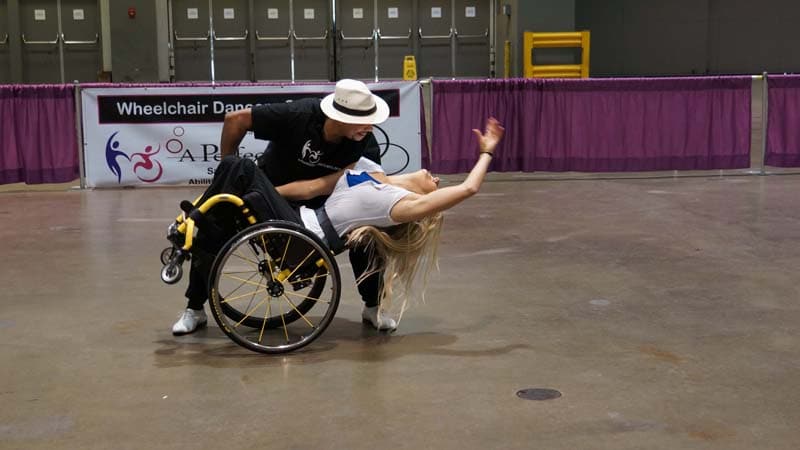 If you're looking to experience the thrill of an endurance event, then try going for a test drive with Ainsley's Angels, as they give individuals with disabilities a ride-along experience.  Or, learn how to live a more active and healthy life, by erasing old habits and creating new ones with the workshop "Everyday Fitness and Healthy Food for Everyone."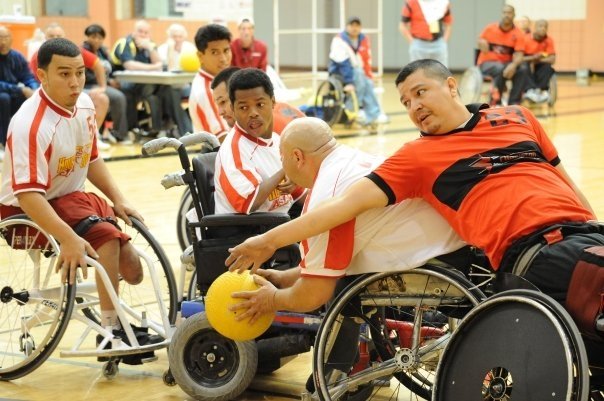 You'll find more workshops on:
dancing;

quad rugby;
power soccer; and
wheelchair basketball
The purpose of these workshops is to help provide useful information to people with disabilities. These workshops are designed to help  the attendee live a healthier life, stay up-to-date on the latest research, and most of all have fun.
The expo has everything you need all in one place. There are hundreds of vendors with services and products that will meet the needs of any individual, regardless of his or her disability. With accessible gaming equipment to test out, mobility vehicles to explore, and activities for both kids and adults, you won't get bored. You'll even get a chance to visit your favorite four-legged friends.
Visit Wheel:Life at the Abilities Expo
Wheel:Life is excited to once again attend the Abilities Expo in the New York Metro area. Come by booth #318 to meet our team and learn about all the educational resources Wheel:Life has to offer. You'll also be able to view Wheel:Life's selection of free books that cover subjects like:
relationship advice,
fundraising ideas, and
accessible travel destinations.
And as a special gift for all of our New Jersey music fans, each person that visits the Wheel:Life booth will receive a free postcard (shown at right). *while supplies last, so hurry!
Also be sure to visit Wheel:Life partners and sponsors at the booths below:
Colours Wheelchair – Booth 1303
Hollister Incorporated – Booth 257
Ki Mobility – Booth 321
Sports 'N Spokes – Booth 113
Register For The Abilities Expo
The Abilities Expo offers more than entertainment and resources, this event offers people with disabilities an opportunity to connect with others, make new friends, and ultimately become a part of a community that is both supportive and encouraging.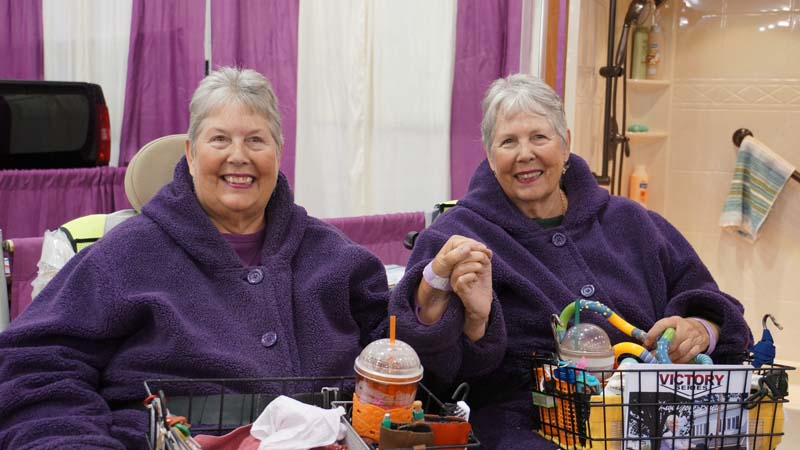 To register for this event, and receive a complimentary ticket, go to http://www.abilities.com/newyork/vregister.html.
Location
New Jersey Convention and Exposition Center
97 Sunfield Avenue, Edison, NJ 08837
PHONE: (732) 417-1400
Days/Time
Friday, April 29 : 11am-5pm
Saturday, April 30 : 11am-5pm
Sunday, May 1 : 11am-4pm
Abilities Expo 2016 Schedule
If you can't make it to the New York Metro show, don't worry. The Expo is coming soon to a town near you:
Chicago Expo (June 24 – 26, 2016)
Houston Expo (August 5-7, 2016)
Boston Expo (September 16 – 18, 2016)
Bay Area Expo (November 18-20, 2016)
DC Metro Expo (December 2 – 4, 2016)
See you on your steel horse at the Expo!