Editor's Note: The Artfully Gifted Foundation (a non-profit) was established in Chicago, Illinois, in 2013 as a storefront for entrepreneurs with disabilities to sell their products. Around that same time period, Chicago native Aaron Maass was working for a state-run business incubator program for people with disabilities. When funding was cut in 2016, Maass didn't feel right about leaving the entrepreneurs he'd been working with hanging. By recuperating funds from various University of Illinois Chicago initiatives and leftover monies from the defunct state-subsidized program, Maass and others were able to take on the task of expanding Artfully Gifted to include business development services. Their website outlines their mission as follows:
"The Artfully Gifted Foundation exists to support the entrepreneurial efforts of people with disabilities. We believe that entrepreneurship, small business ownership, micro-enterprises and other self-employment business models offer people with disabilities the means to better their income, network with other business owners and citizens, and in general, expand their connections, and share their unique talents with the world."
How We Help Entrepreneurs
We offer office space, internet access, software, equipment, an e-commerce site, education, and business plan consulting services. One of the main pieces of our program is aligning our services with the policies of the Illinois Division of Rehabilitation Services (DRS). If you can document through a business plan that entrepreneurship makes more sense for you than traditional employment and that you can make at least $1000 per month, they will give you up to a $10,000 grant to use towards business expenses. Our curriculum is designed with the different pieces of the DRS qualification in mind.
When someone finishes our program, not only do they have a business plan, but they also have the paperwork that fits in perfectly with that model, so they can apply for the grant.
We provide roughly $5,000 worth of services to our entrepreneurs.
Illinois DRS wants to see that the applicant can match half of the amount they're requesting. So instead of us giving $5,000 in cash to each entrepreneur, we consolidated all of this in a thoughtful way so that they get that match in the form of services.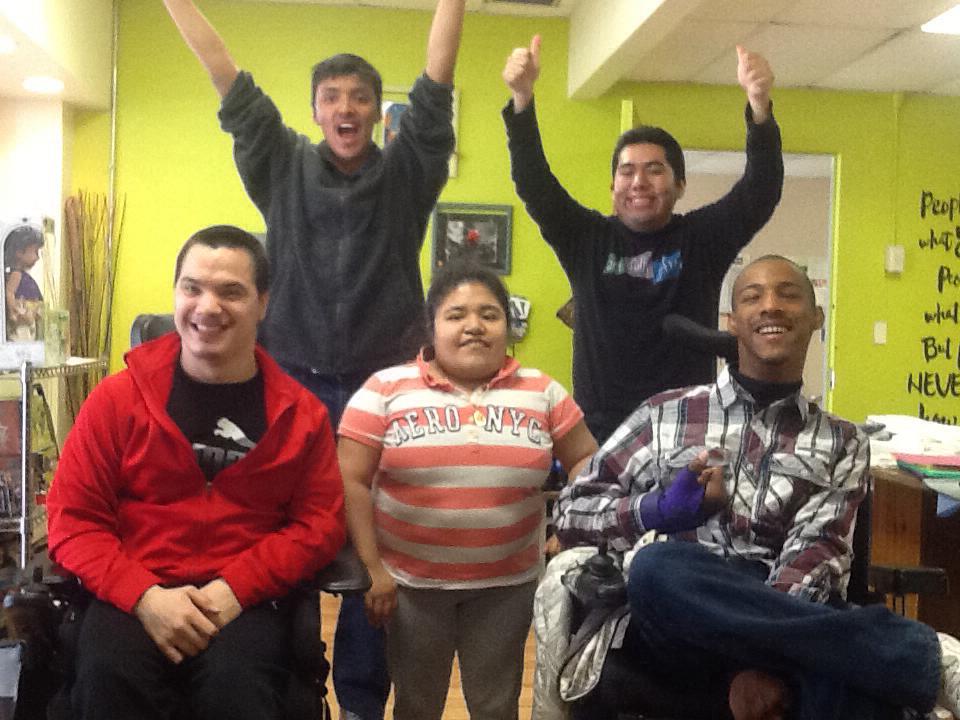 All of our entrepreneurs have different skills, and they can help each other. For example, one of our entrepreneurs, Julian Aparicio, is a photographer and will sometimes do product photography for someone else in the Artfully Gifted family.
We also have an urban garden on site that is fully accessible for wheelchair users. We'd eventually like to have a weekly food stand, so entrepreneurs can work in the garden, get some fresh air, and get experience interacting with customers at the stand.
Editor's Note: Keep reading through the bottom of the page to learn about Artfully Gifted entrepreneur Julian Aparicio's story.
Improving People's Quality of Life
One person who came through our program really loved graphic design, but there are a lot of barriers to getting a job in that field. You typically need an associate's or bachelor's degree, but the traditional demand of college in general would have been too much for him, because he has very limited mobility. He always had a penchant for quirky drawings of different types of characters, and he wanted to find a way to get paid for that. From a business perspective, we needed to find a way to tailor this into something that met a demand in the market. We ended up turning his drawings into a coloring book that can be used to teach kids about diversity — some people wear glasses, some people use a wheelchair, etc.
We were able to provide him with printing services and produced about 30 copies for him to sell at Abilities Expo Chicago. It was the first real dollar he had ever earned doing something he was passionate about.
Artfully Gifted is about improving people's quality of life.
Future Goals
Right now, we're working on submitting grant applications, contacting rotary clubs, and doing fundraisers. Once we get some funding to come through, we would like to start providing full business development courses.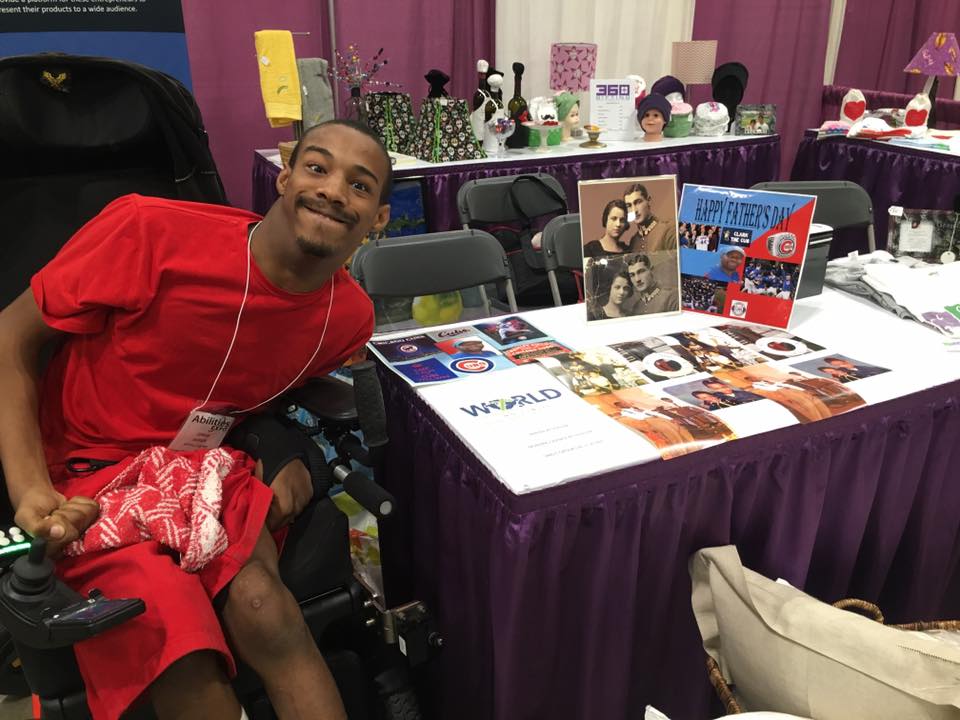 We would also love to get our curriculum online on an ADA accessible website that's viewable by anyone. The idea would be to allow access to those who live outside of Chicago in more rural areas of Illinois.
Learn More About Artfully Gifted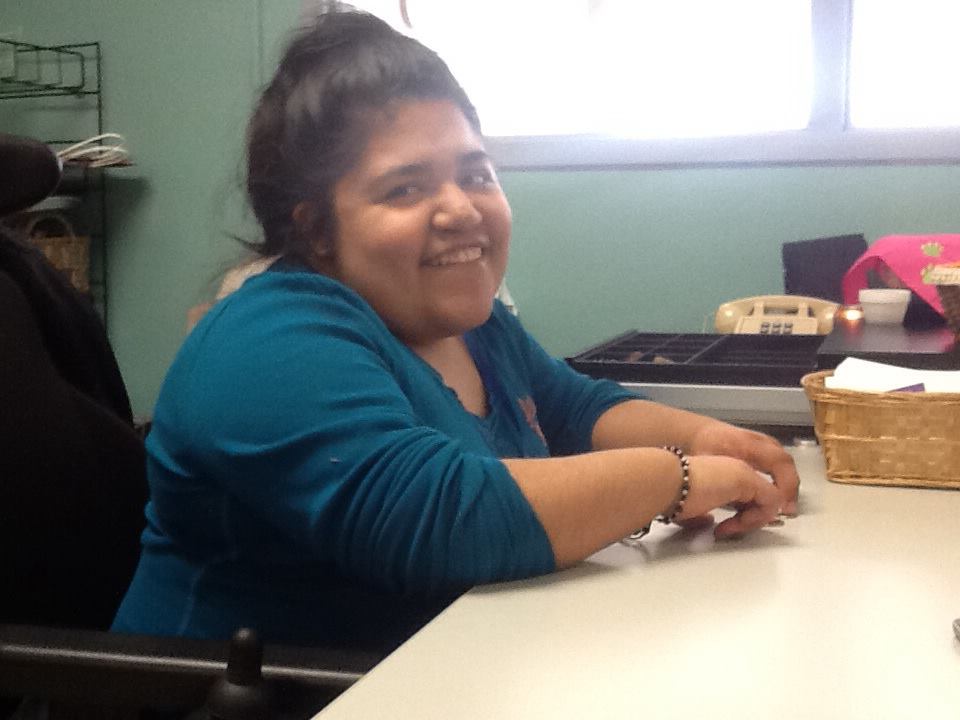 Editor's Note: Check out the Artfully Gifted entrepreneurs' profiles and shop for their products on their website and social media:
Website: www.artfullygifted.org
Facebook: www.facebook.com/ArtfullyGifted
Instagram: www.instagram.com/artfully_gifted
Twitter: twitter.com/Artfully_gifted
Artfully Gifted Through the Lens of Photographer Julian Aparicio
Editor's Note: Julian Aparicio experienced a traumatic brain injury just prior to his senior year at Lake View High School on Chicago's north side. Despite being bedridden for four months, he graduated on time and with honors and was able to walk across the stage to accept his diploma. He went on to get a degree in digital photography from Harrington College of Design. Though still able to walk slowly, he uses a wheelchair part-time to get around.
My Photography Philosophy
As a photographer, I enjoy meeting people and taking their portraits. One thing I focus on is trying to show a person's personality through my photographs.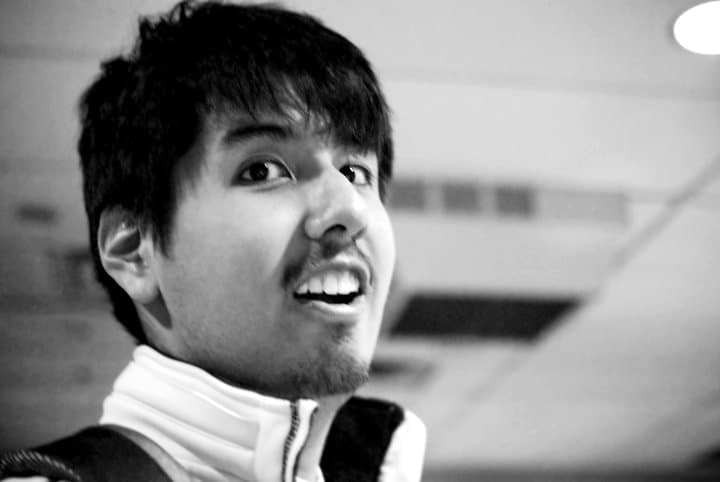 I want people to see a story or learn something about the person when they see my images.
I don't like to have people pose but rather let everything come out naturally.
How Artfully Gifted Helped Me Get Started
At my school, I learned the fundamentals and the art of photography but not the business side. After graduating, I quickly learned that freelancing and trying to start your own business is tough. I was applying for jobs and not getting any call-backs, and it got really frustrating, so I started looking around for other options and found Artfully Gifted. They helped me start Kiwi Photography by assisting me in the creation of a business plan, establishing a marketing scheme to attract customers, and teaching me the values of great customer service. They provide me with an office space, and help me with marketing and promoting my work at various events.
My Advice to Others Who Want to Start a Business
There's a saying that I tend to follow "When it's wanted, it's possible." Starting Kiwi Photography was a huge accomplishment, and it was made possible by the Artfully Gifted Foundation.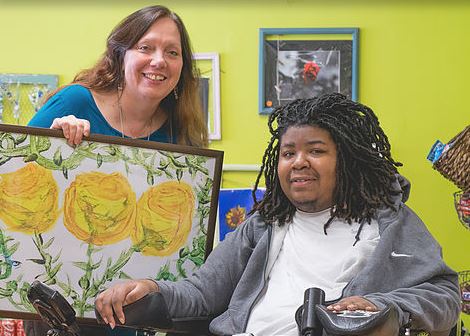 Editor's Note: Based in Chicago, Aparicio can be booked for photo shoots by filling out the contact form on his profile page on the Artfully Gifted website. Prints of his existing work may be purchased there as well. View his portfolio on his website and support him by liking his Facebook page @KIWIPHOTO.CHICAGO.
About the Author
Betsy Bailey has a diverse background including experience in marketing research at American Express, business operations and client relations with 601am, travel and culinary writing with VegDining, and playing volleyball professionally overseas.
Betsy is excited to get back into writing, something she's adored since childhood, and thoroughly enjoys the process of getting to know her interviewees. On top of her work with Wheel:Life, she also teaches students learning English as a second language, speaks French fluently, and travels any chance she gets!